Bodhi has been around for about 20 years now, starting in China Town I believe. It's now nestled between St Mary's Cathedral forecourt (just down the stairs) and the Phillip Park swimming pool.
I've been there for yum cha but it was moons ago and I don't remember what we had but do remember liking it. I have though, been to Bodhi twice for dinner this year. Both times it has been delicious and both times we've over ordered. Very easy to do as though the menu is not huge, everything sounds so good, and it is. The service is slightly confused but friendly. Second time we went we ended up with a dish we didn't order but we were so delirious with hunger after our Art Gallery trip and it looked so amazing we didn't notice and gobbled it up. They very kindly did not charge us for it.
They are very creative with their tofu and mushrooms and to be honest there are some things in there I just don't know what they are! But they taste very good and emulate the textures and flavours of seafood like prawns and scallops especially well.
My favourite dish I think would have to be the
Tofu sheet pillows stuffed with shiitake mushrooms, celery and coriander.
It's crispy and chewy and the flavour is just fantastic, especially squeezed with lime. Hmmmm, and also their
tempura 'prawns
' and
stuffed eggplant
.
The food in the pics below are from both visits...
The beautiful St Mary's Cathedral,
part of the Sydney Light festival on the way to Bodhi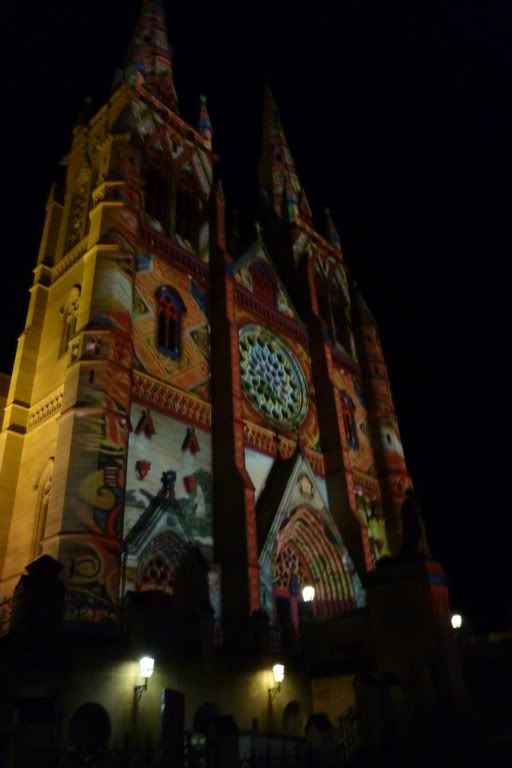 Entering Bodhi... it's prettier in the daylight and a more
skillfully taken photo by yours truly would have been helpful :)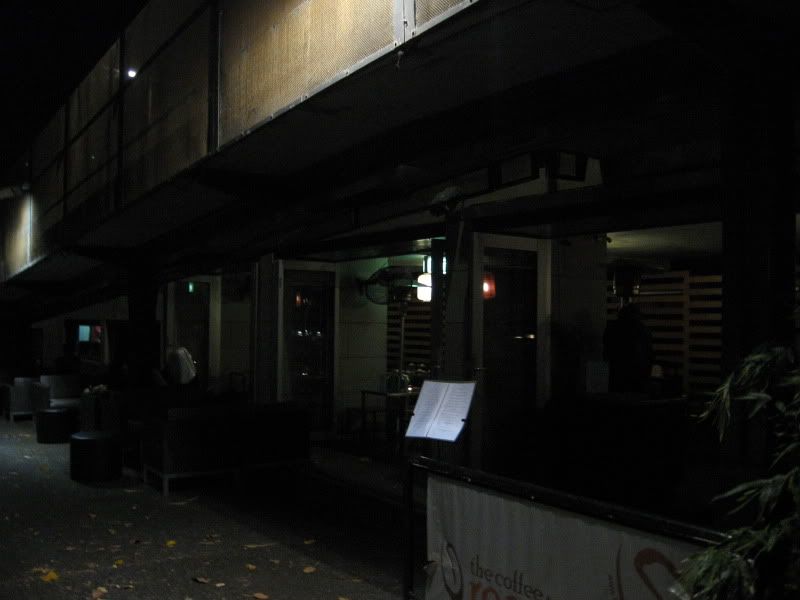 Inside and outside seating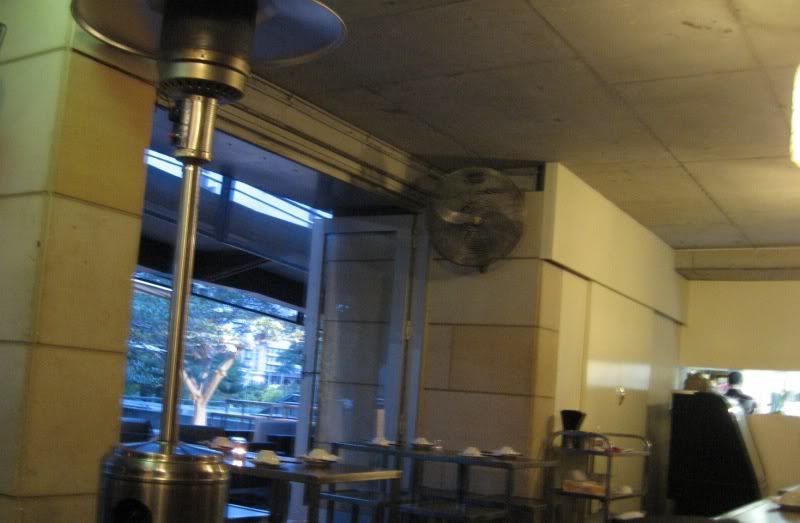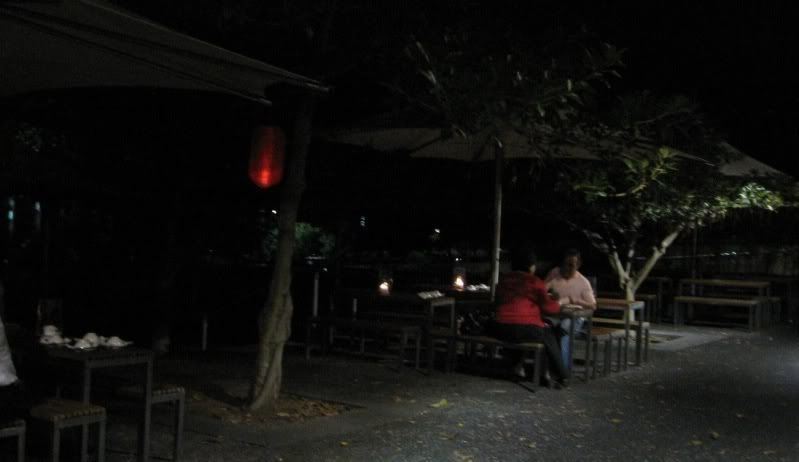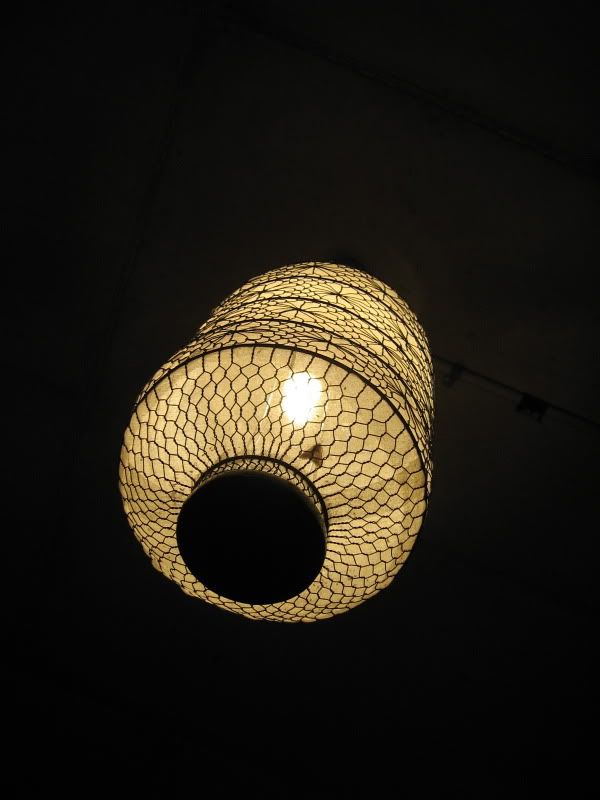 Various freshly squeezed juices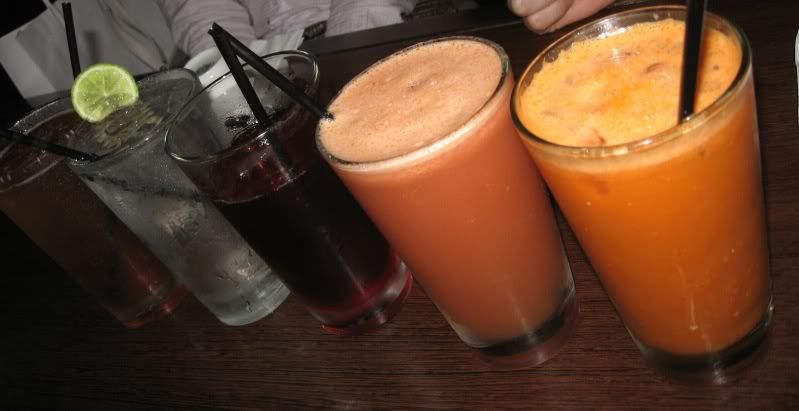 Lovely nutty brown rice and a small mix of yum cha
items for entree (I didn't try these... "WHAT?" You say?)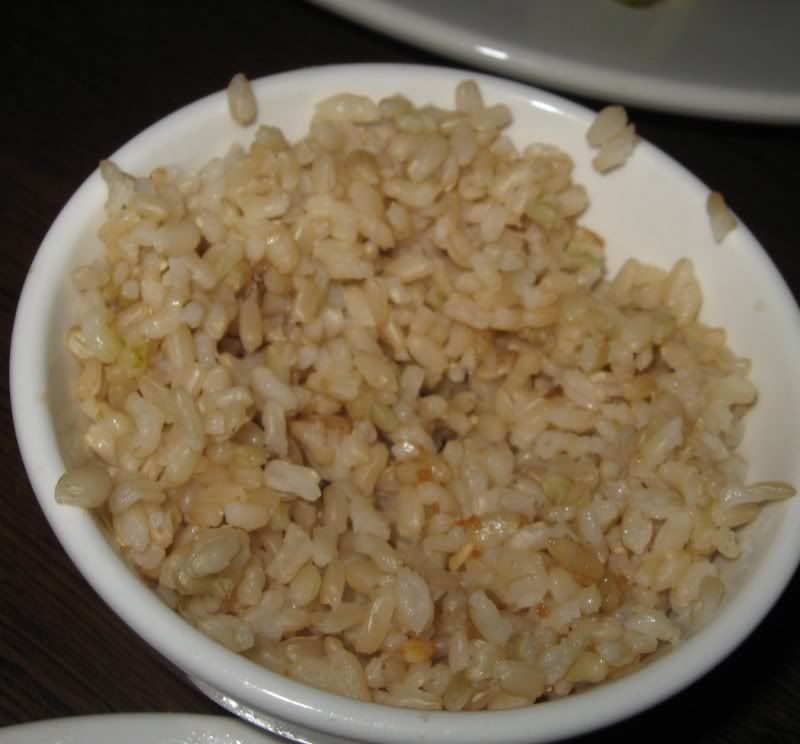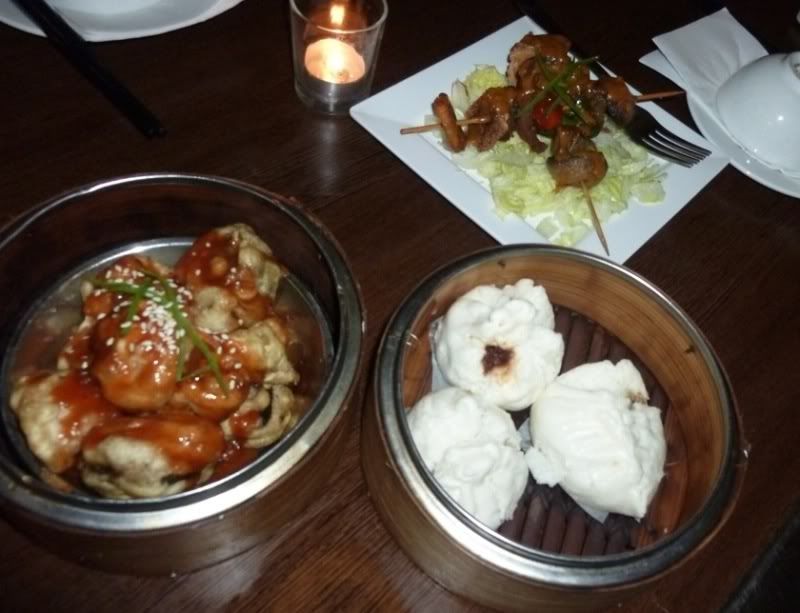 Dry green curry with lychee, asparagus, snow pea,
pineapple, tofu, bamboo shoots and pine nuts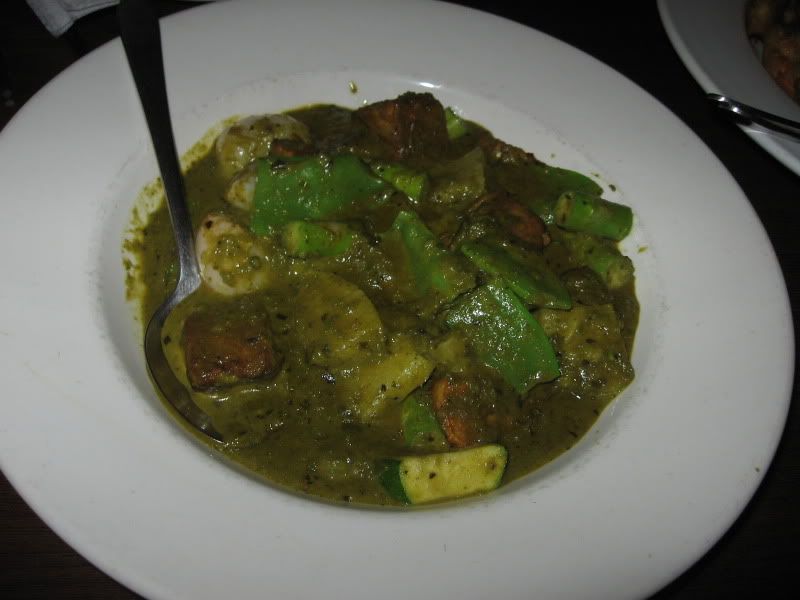 The pine nuts seemed an unusual addition and I didn't really notice
them in this dish. It was a bit too hot for my liking, and I love sweet things in
curries but their flavours didn't quite poke out enough for me.

Tofu sheet pillows stuffed with
shiitake mushrooms, celery and coriander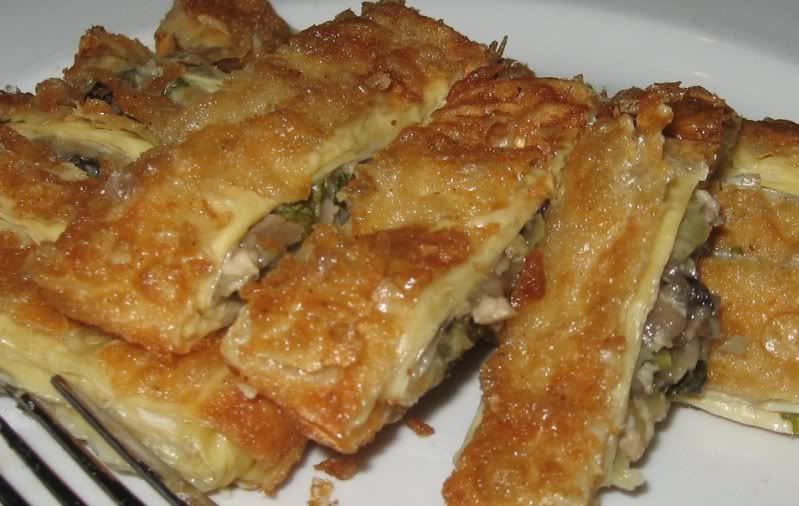 My favourite.

I love this one too though:
Salt and pepper, chilli tempura vegetarian 'prawns'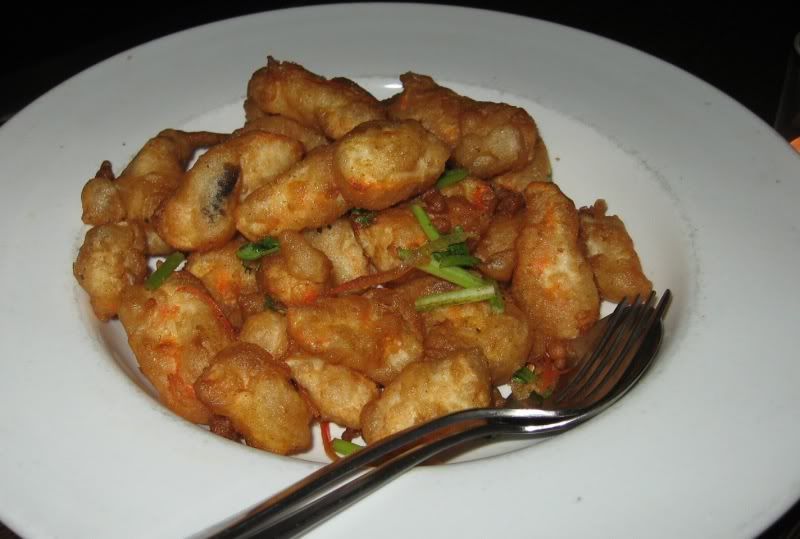 Oh, oops and another favourite: Roasted salted peanut spices topped on
fried eggplant with an asian mushroom stuffing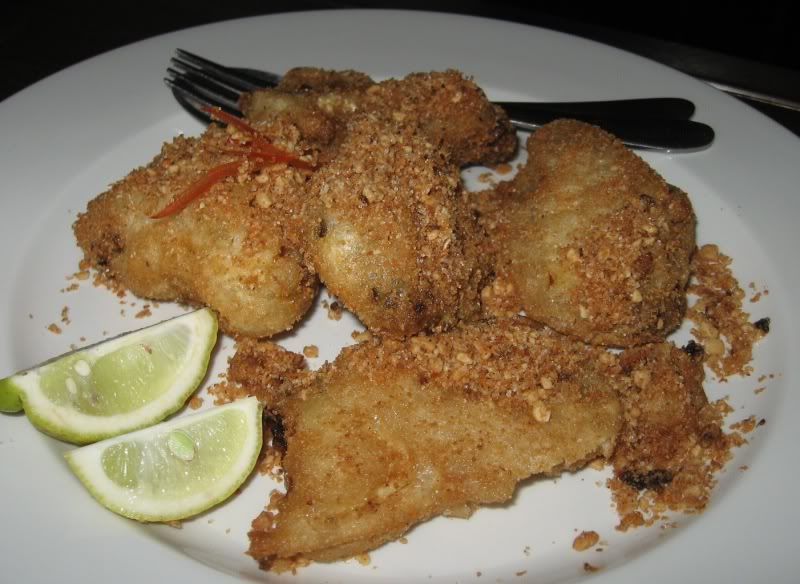 This is FANTASTIC. Wait, maybe this one's my favourite....

Stir fried veges


They look a little plain but they were tasty

Sweet vinegar and soy sauce glazed crispy shiitake mushrooms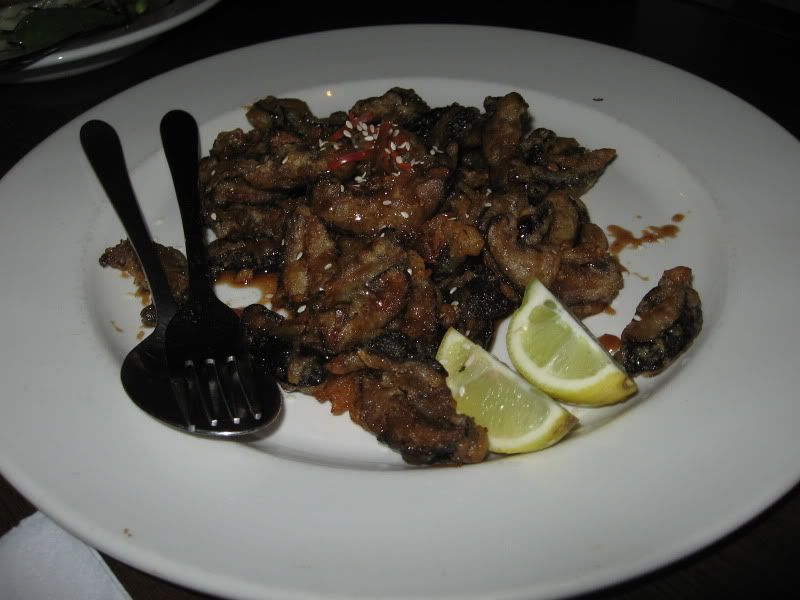 These are also rather delicious

Tempura king oyster mushrooms,
coconut and sweet Chinese soya bean milk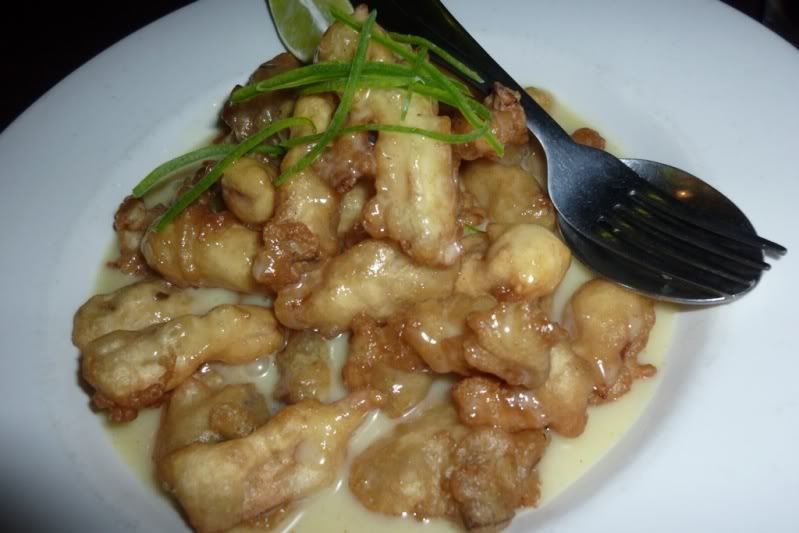 I thought I would absolutely love this and while I did like it, unfortuately
the batter was a little too thick and the sauce a little too plentiful and sweet.

Light festival again on the way home...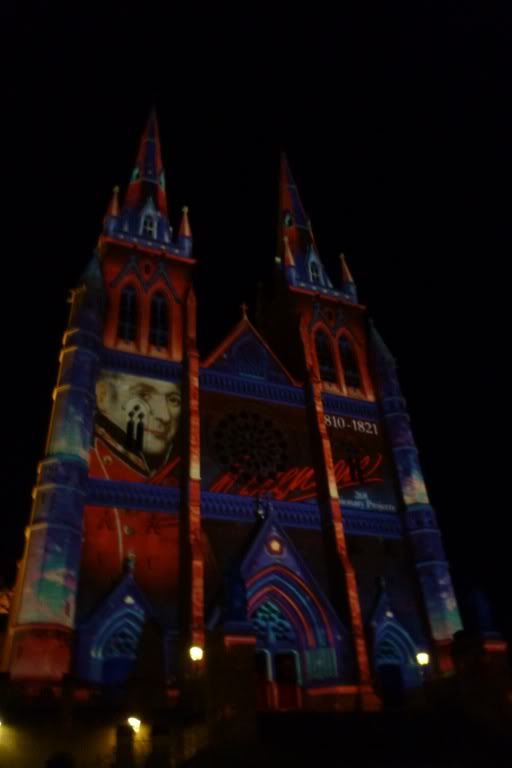 Bodhi in the Park

Cook and Phillip Park Leisure Complex
Cnr College and William St, Sydney
Phone: 9360 2523
Entrees: between $6.50 and $11.50
Mains: between $15 and $24
Current Mood:

bewildered

Current Music:

Lebanese Blonde ~ Thievery Corporation