Another birthday meal :D This one was the family one and we combined it with Mother's Day - second Sunday in May in Australia. We did our family thing and went to Chan's, previous entries
here
and
here
. We had some old favourites plus a few other treats...


They gave Mum and I the "Princess" :P
chairs for the special events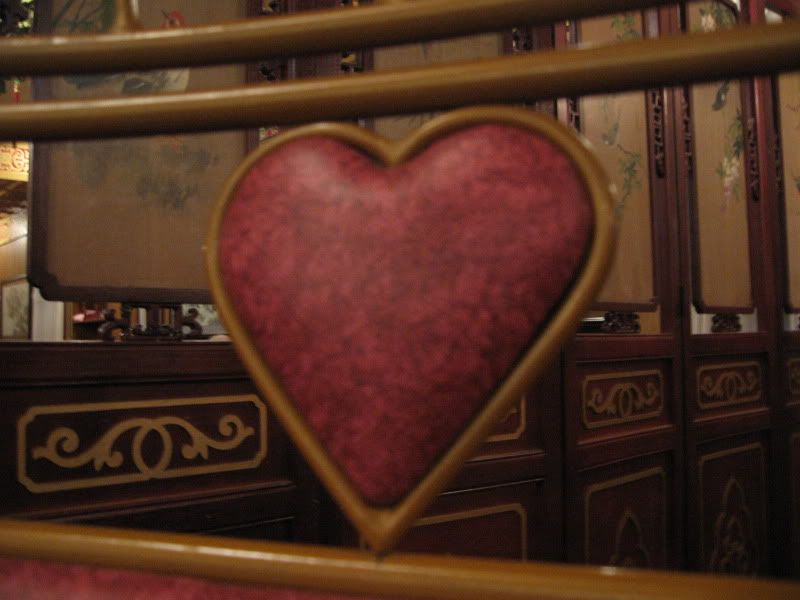 Short soup - simple and delicious,
not overly salty and slippery thin skinned parcels of pork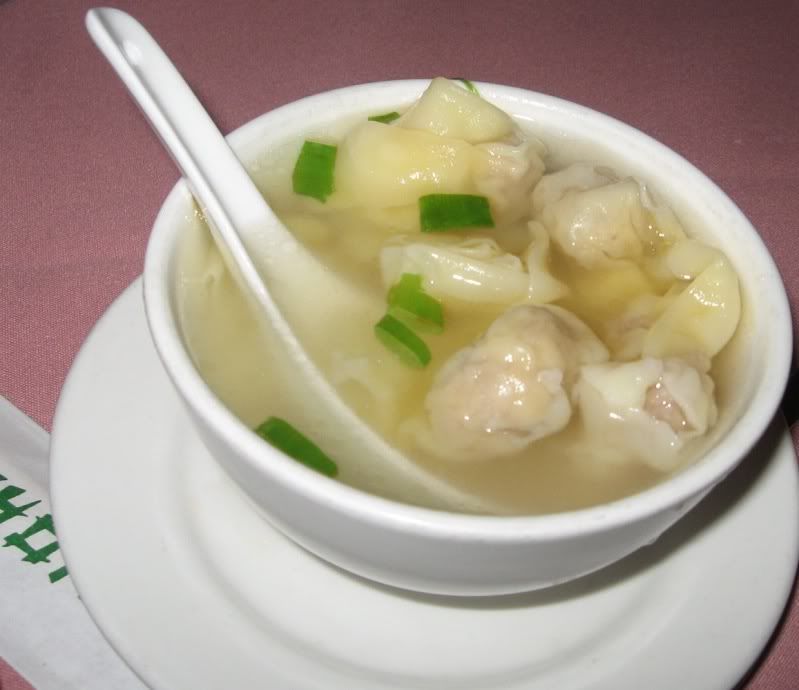 Four Treasure soup



Prawns, chicken, and um...to be honest, I'm not sure
what the four treasures are besides the first two!
I just know it's delicious, creamy and tasty.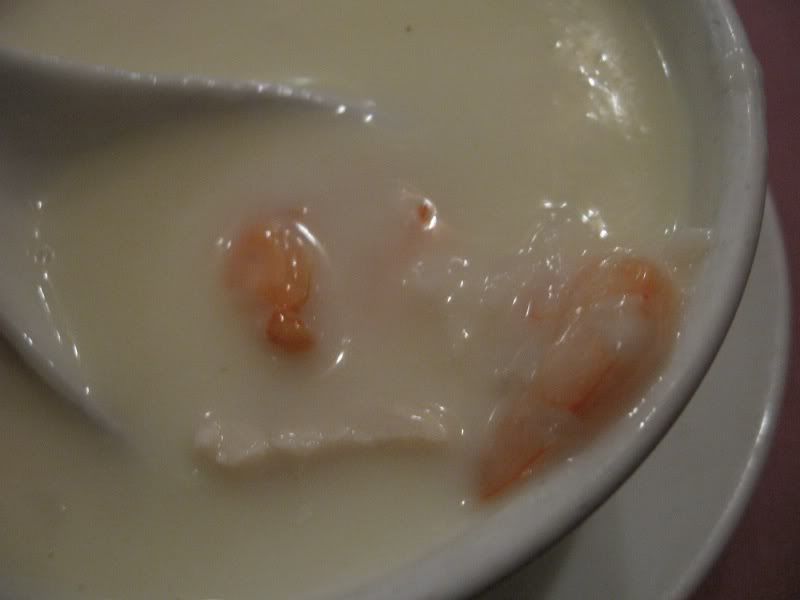 My favourite: Hong Kong Fillet Steak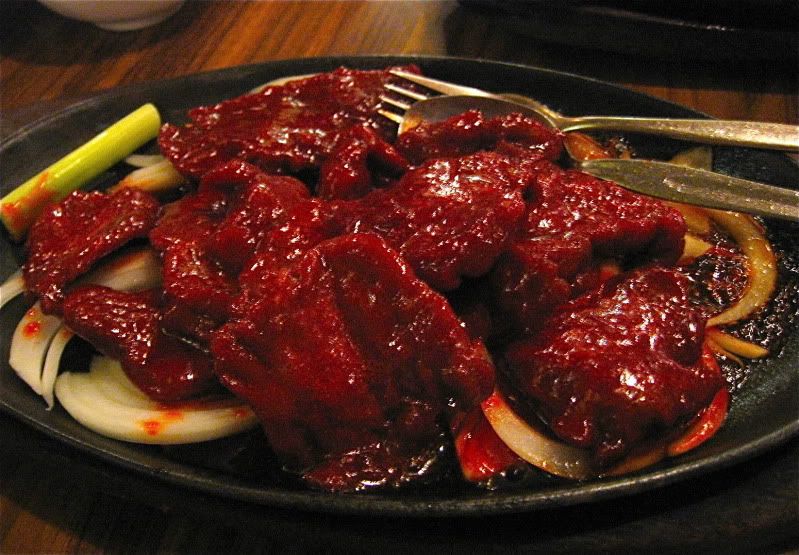 One of my Mum's faves, crispy skin chicken
served with a little dish of salt and other seasonings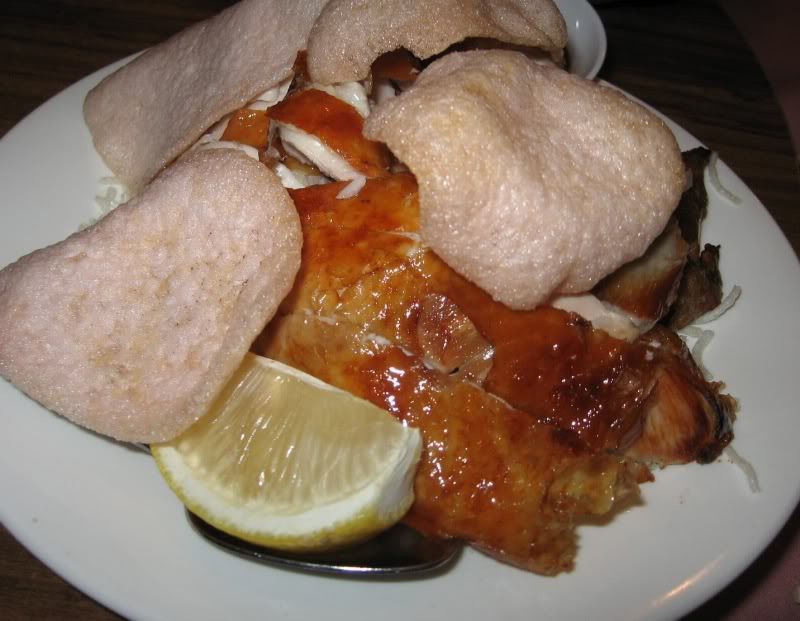 Chinese broccoli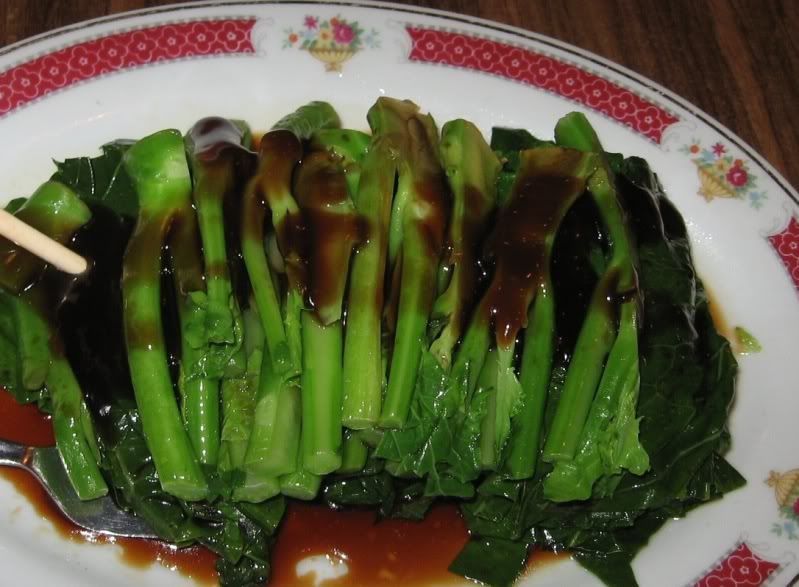 Sweet and sour pork. Scarily coloured, but good.
I'm not sure if it's traditional to colour it red with colouring,
or if it's done with tomato sauce as I've seen on some
websites, but theirs doesn't taste overly tomatoey to me. Curious.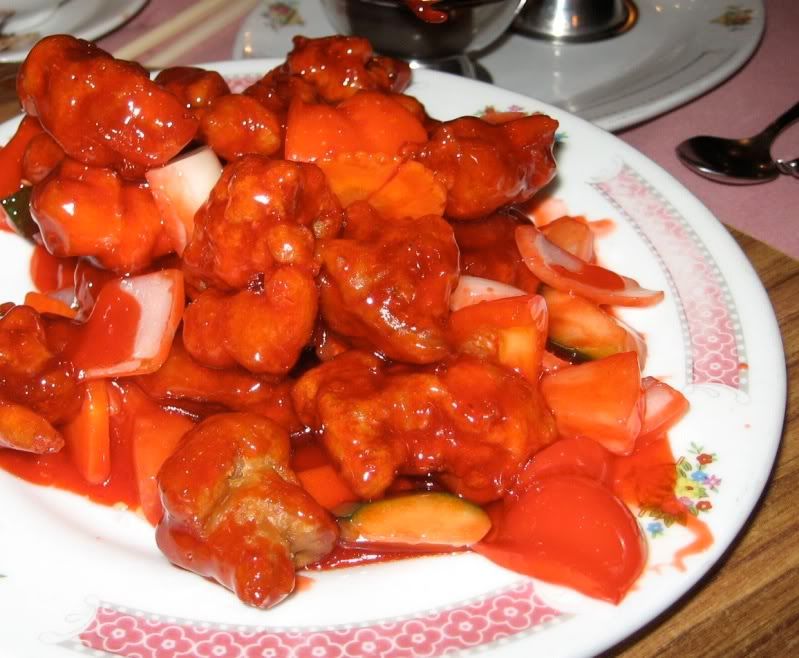 Pork in 'special' (because I can't remember the name)
sauce with yummy sweet pineapple underneath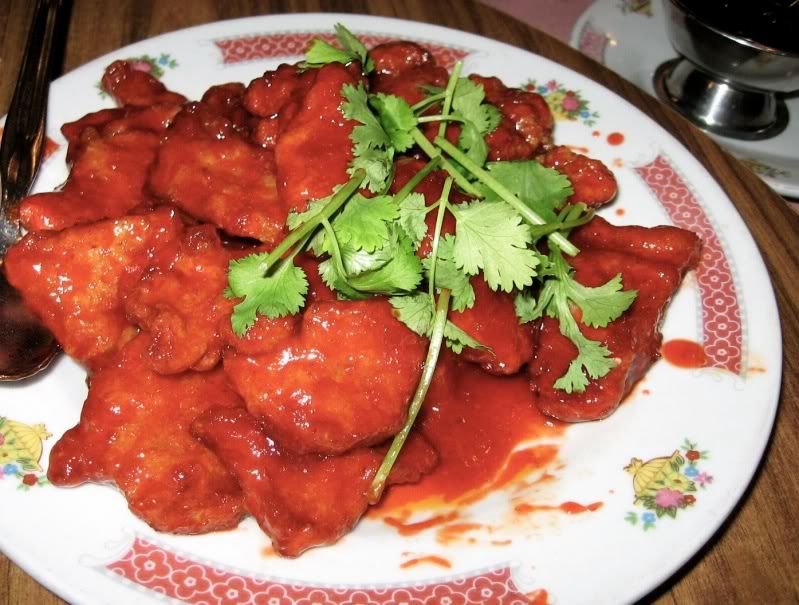 And for dessert, they gave us a Bomb Alaska gratis!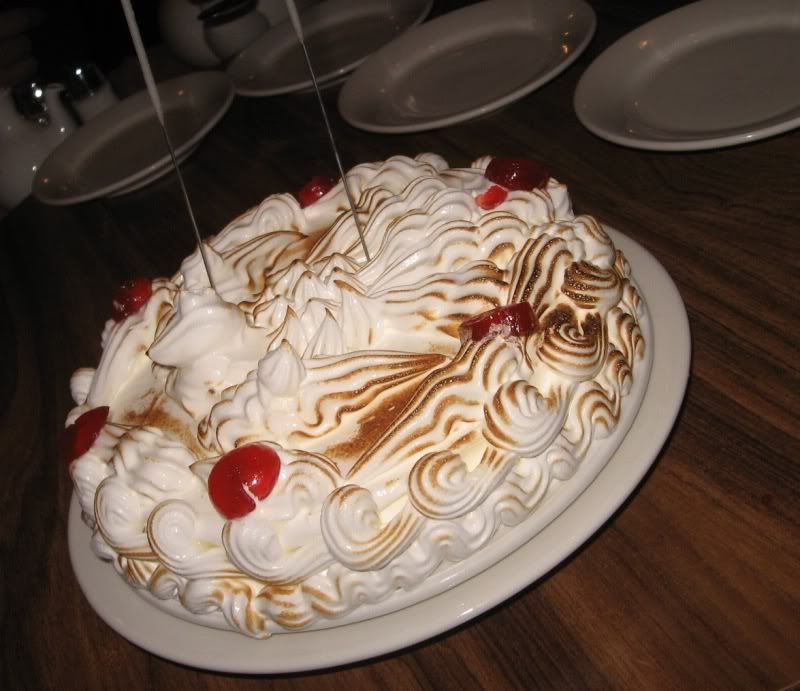 With sparklers!!!!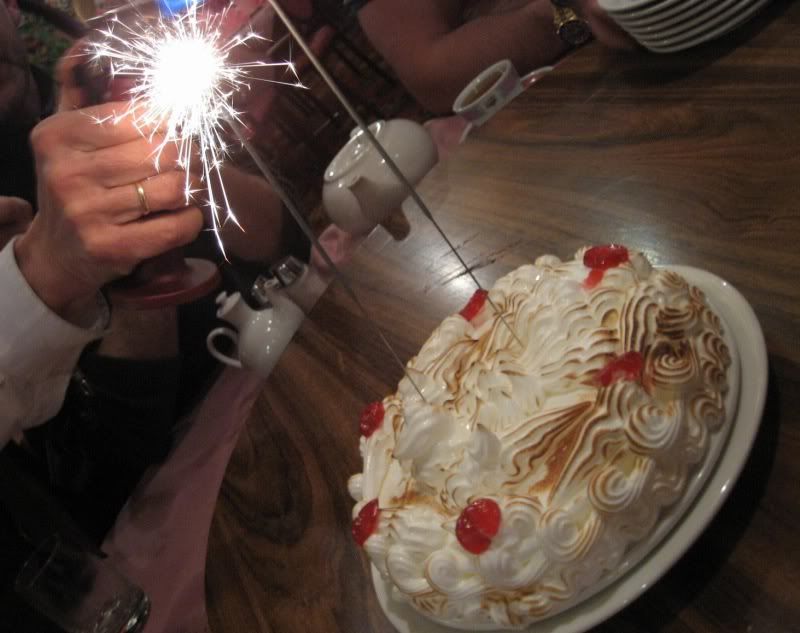 It was SUPER sweet but so good.
I love gooey meringue.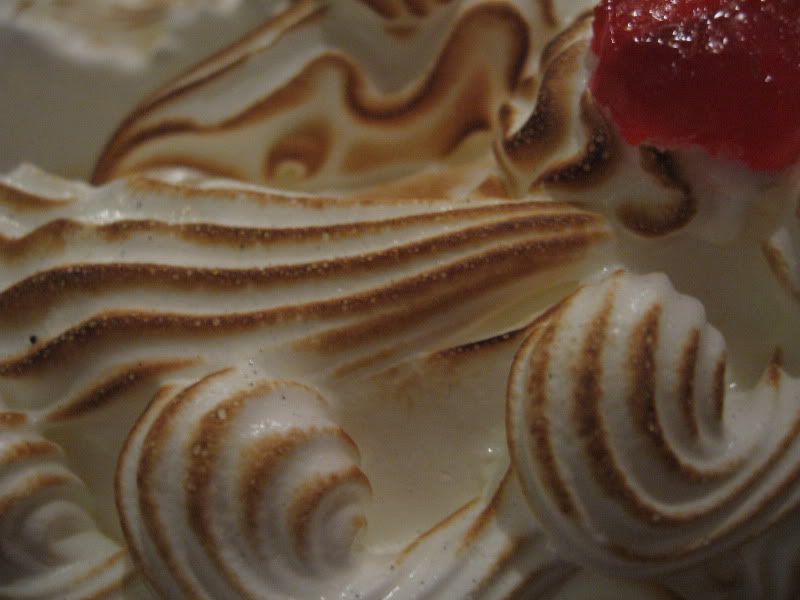 Chan's Canton Village Restaurant
Cnr Camden Valley Way & Cedar Road
Casula, Sydney, NSW, 2170
Phone: 02 9602 0113
Current Mood:

Hurrah!

Current Music:

Hello ~ Oasis