Last week for Chinese New Year, friends invited me to a banquet at
Emporer's Garden Seafood Restaurant
, which is a the south entrance to the main part of China Town. For $60 per person, there was much food including a rather large amount of seafood, plus a few bottles of wine on each table, so that was a very lovely extra. Everything was super fresh and deliciously cooked.
It was a minor battle to get through the crowds to the restaurant.
I didn't realise it would be a market night!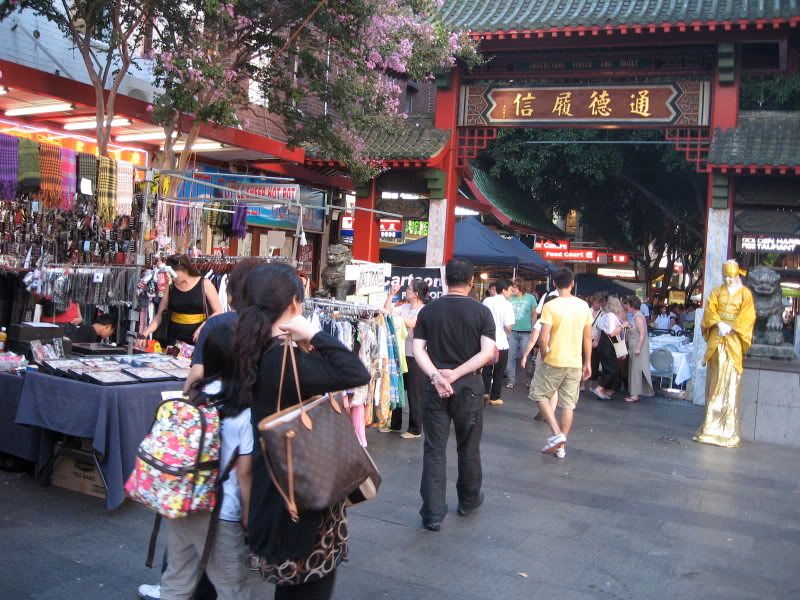 First course:
Corn and possibly crab meat soup...I can't remember!
It was lovely with a mellow corn flavour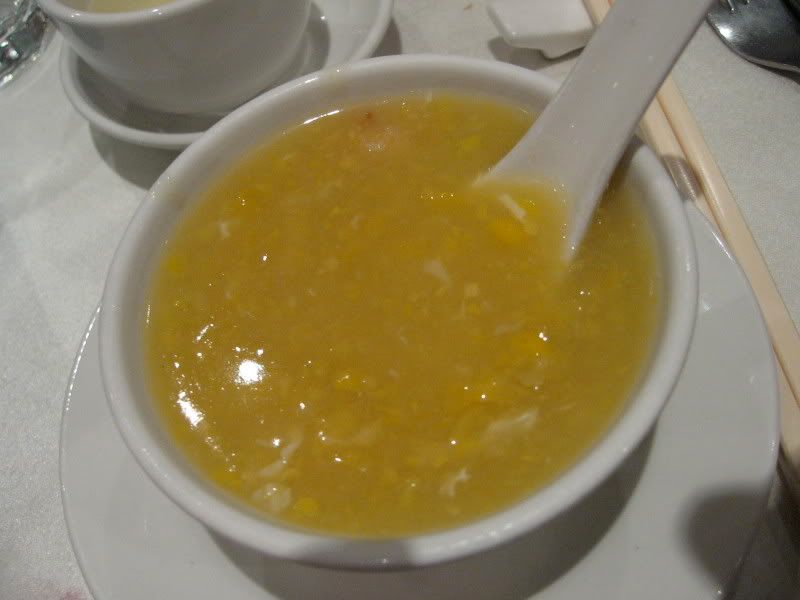 This was unusual... seemed similar to Mongolian lamb, but in cutlet form!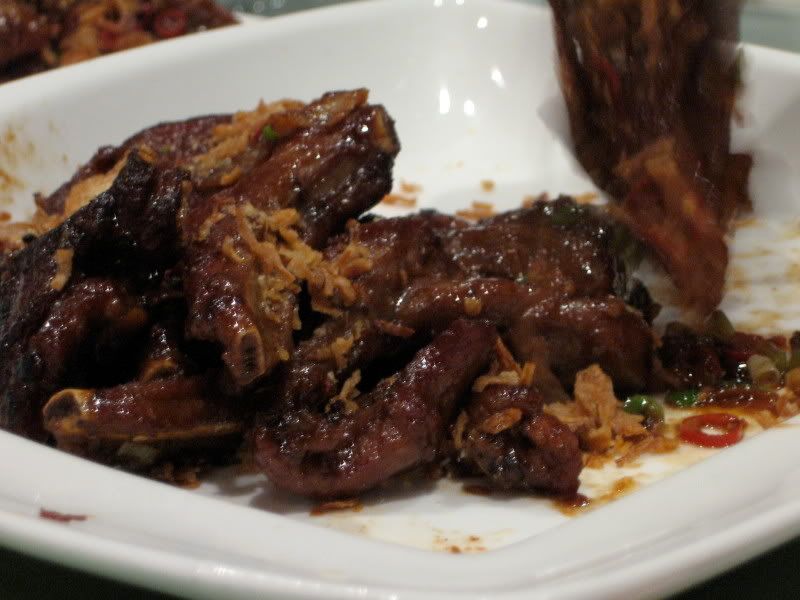 Was so very tender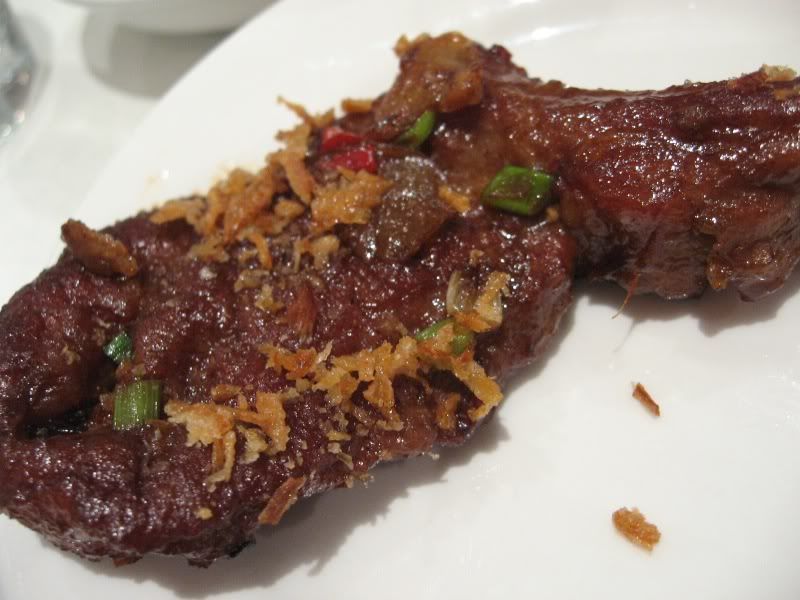 Peking Duck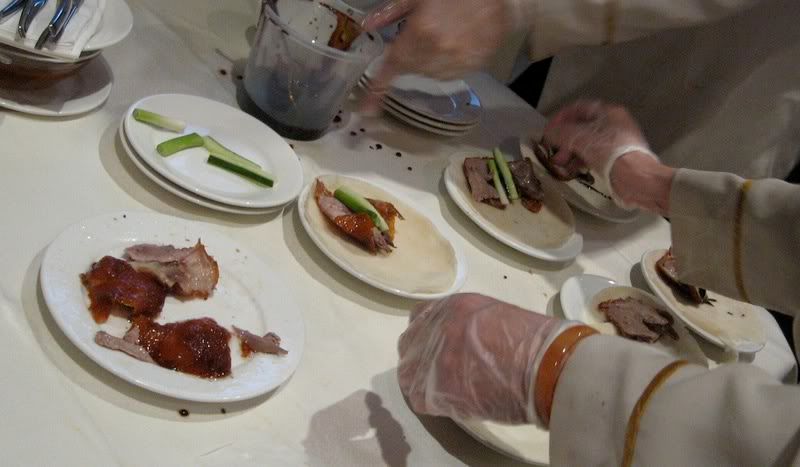 Look at that tasty duck lurking in there... barely pe-king out (ah hahaha!).
Yep, never heard that one before!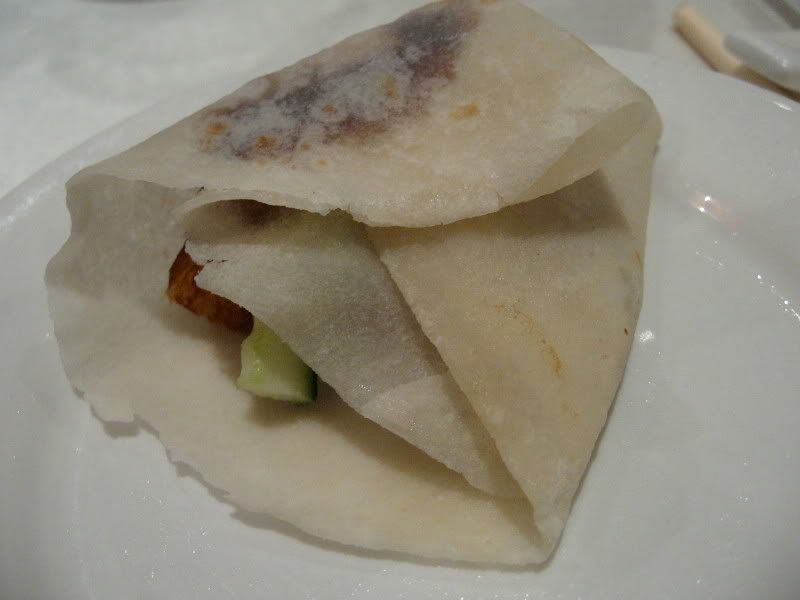 Commence munching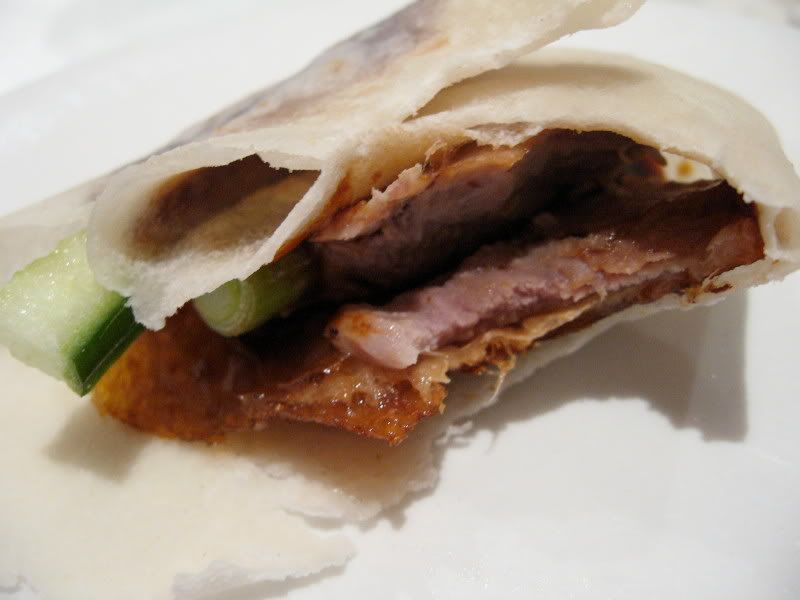 And the remaining meat turned into san choy bau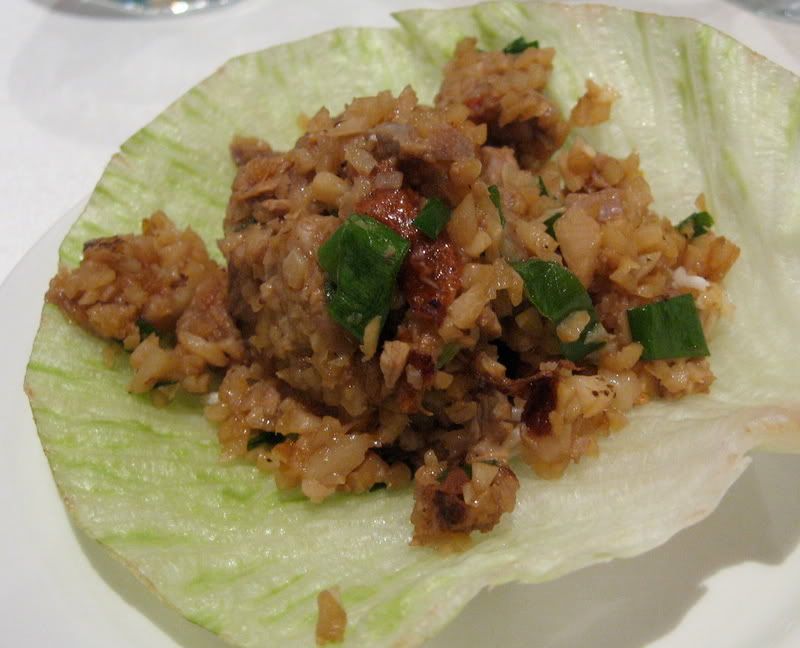 This was the biggest lobster I have ever eaten part of!
Michelle, who I met that evening encouraged me on to take a photo of the
staff dishing it out. I need to be a more assertive food blogger at times,
or less focussed on stuffing my face with the previous course :P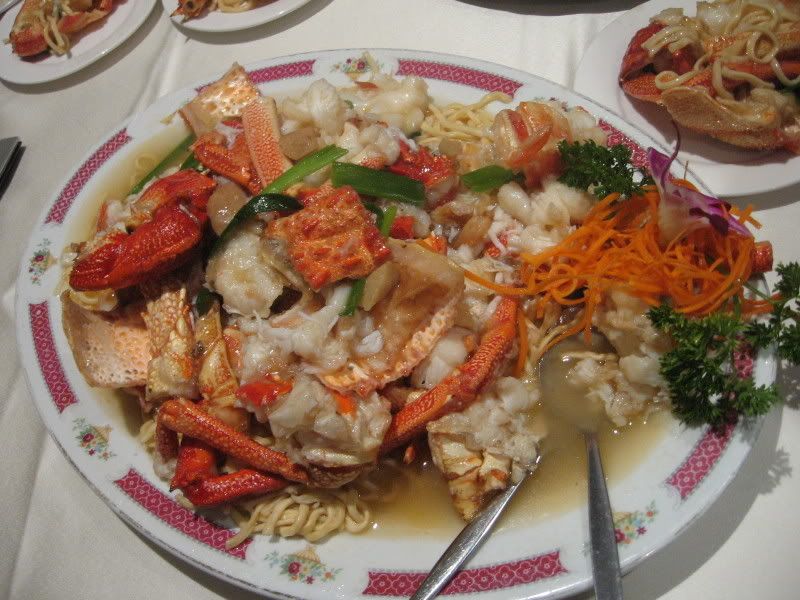 Being a such a large lobster, I didn't expect it to have much flavour...I was wrong.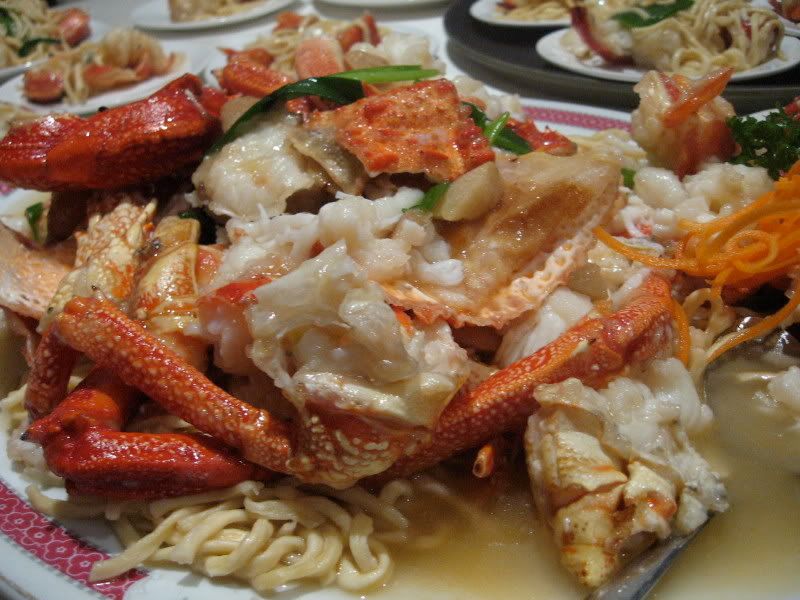 It was most flavoursome with a very mild and sweet ginger flavour.
It seemed that they had very quickly deep-fried it somehow after
doing whatever else they had done to cook it as there was a very, very
light batter covering some of it. It was delicious, if not a bastard to get the meat out of!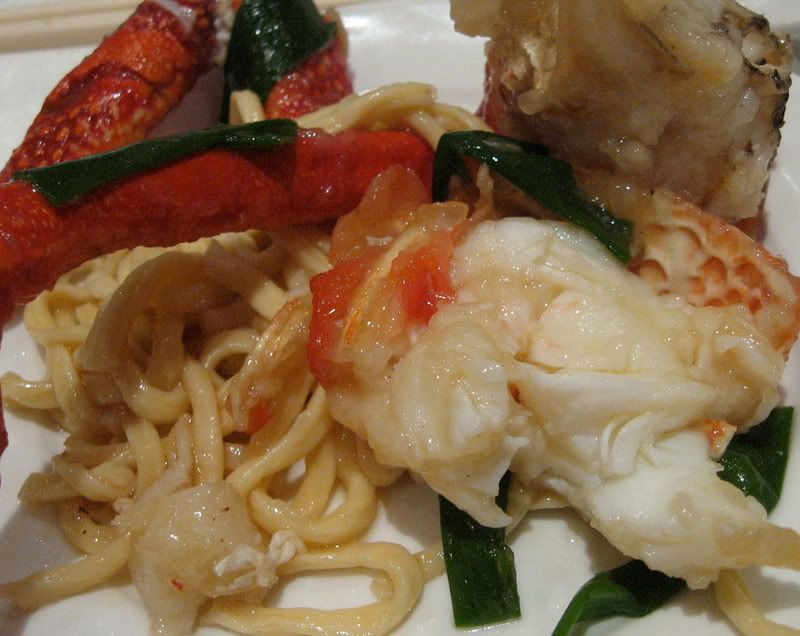 A very tasty vege dish of various mushrooms and greens. Loved this one.
Fried rice. Very nice and not dry at all.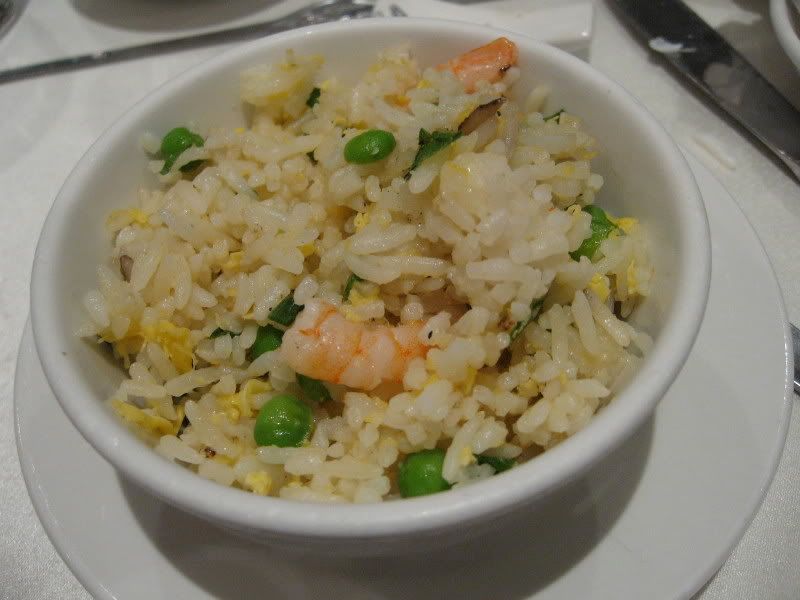 White bait and calamari.
I thought at first the whole thing was calamari and was rather confused
by the taste of the whitebait, thinking it should be bitey, not flakey like it was!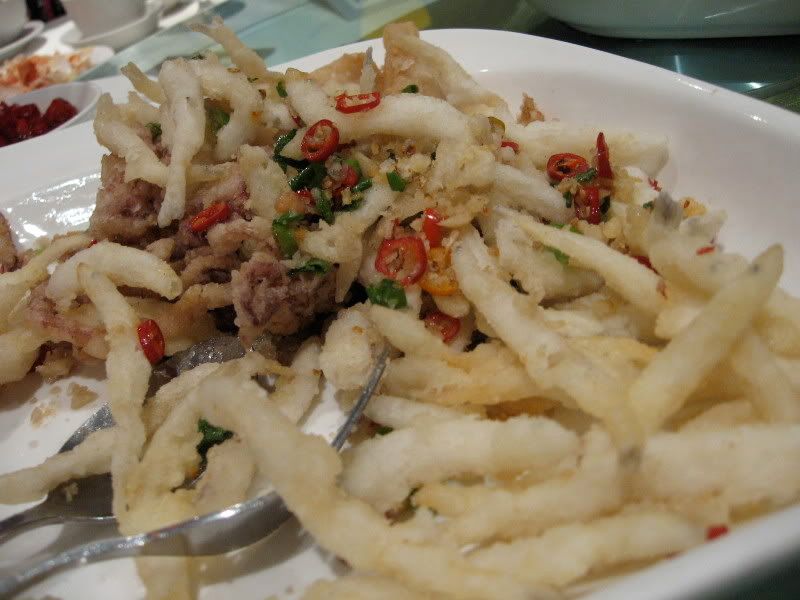 Cod with ginger and corriander.
This was mighty scary (see next pic) but meltingly delicious in the mouth!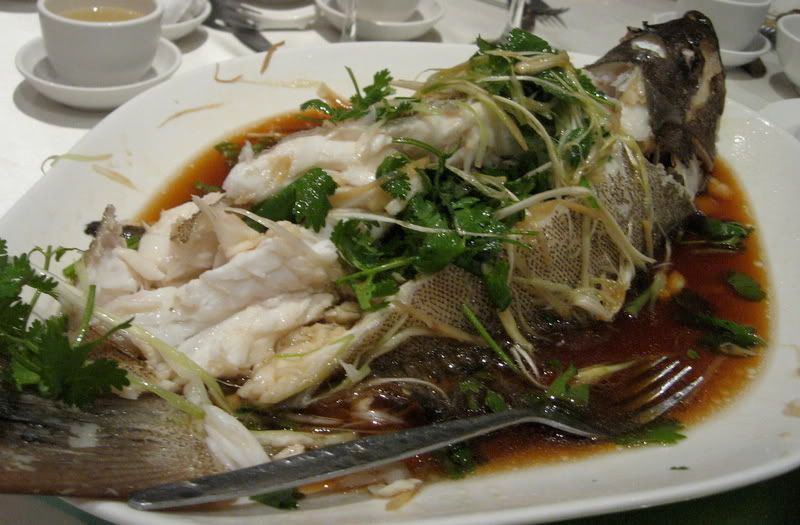 You see what I mean. Look at those teeth...eep!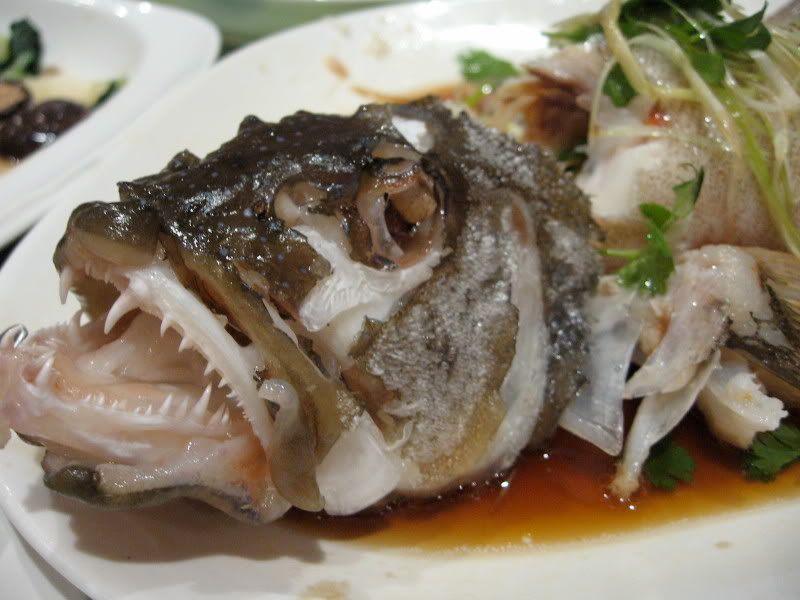 Wee doughnutty sort of things...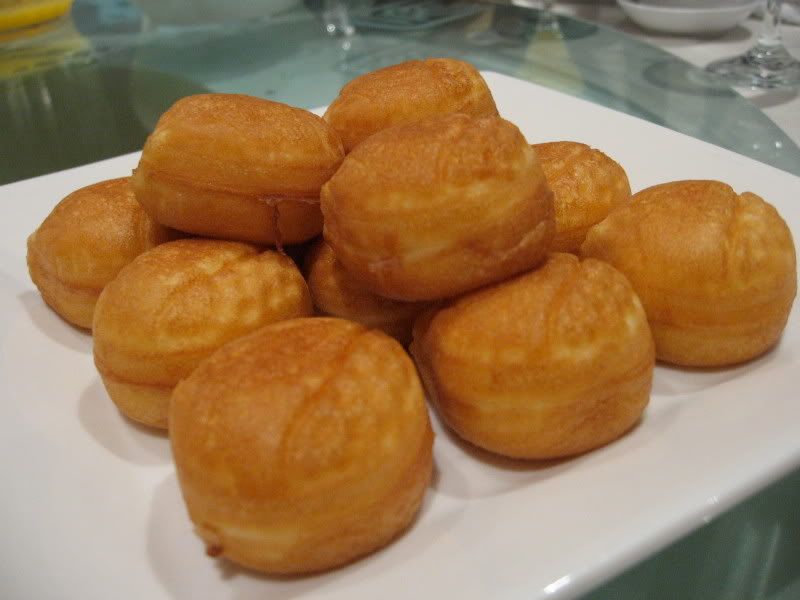 With a creamy custard centre.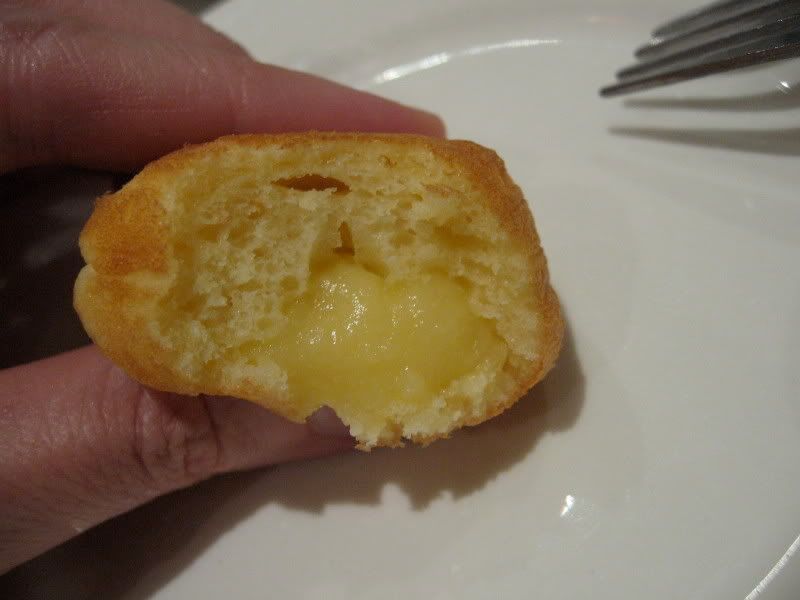 And finally, some fruit to freshen the palate!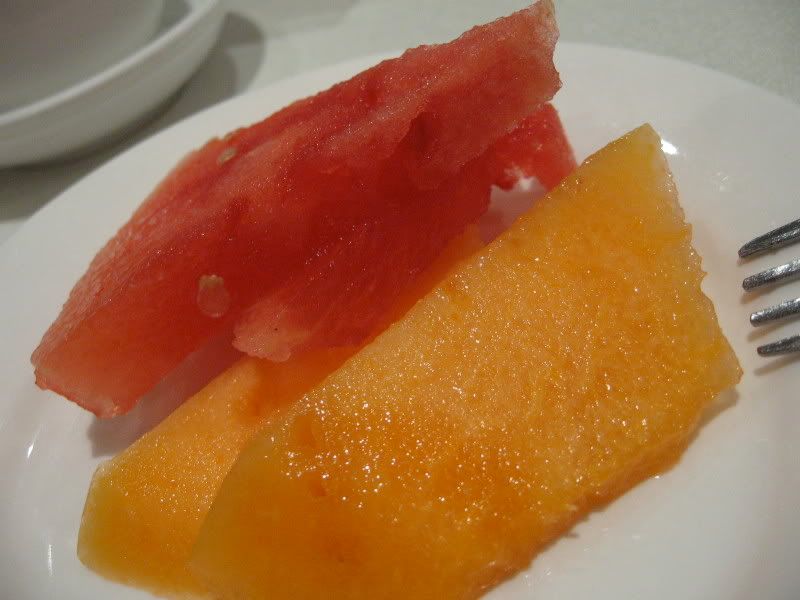 I'd never been to this restaurant before and I really enjoyed it. I would go back to try the regular menu.
Current Mood:

determined

Current Music:

Simple Minds - White Hot Day