Adriano Zumbo
at Balmain which I haven't blogged about yet is my favourite cafe right now (in fact, could be the best I've ever been to for sweet things and desserts), but for a closer sweet hit, a branch of
The Cupcake Bakery
opened at
Queen Victoria Building
this week. There's also one at Wynyard and Paddington. Sis and I met for Christmas shopping yesterday afternoon and couldn't resist a visit! I'm trying to keep my GI's and carbs down before Christmas hits (lest my stomach explodes!) but I am not one to deny myself a cupcake!
Sis and I just had coffee and shared a Red Velvet and Hummingbird cupcake but they also have sundaes made from cupcakes, iced teas (Madagascan Vanilla, Red Fruits…), hot teas and some delightful sounding milkshakes which they pair with their cupcakes…maybe will try this next time! I think I want the "Pep Me Up" ~ peppermint flavoured with peppermint cream and chocolate shavings served with a chocolate peppermint cupcake or "Delightly Caramel" shake which they say goes well with their Sticky Date cupcake, or no wait, the strawberry one… !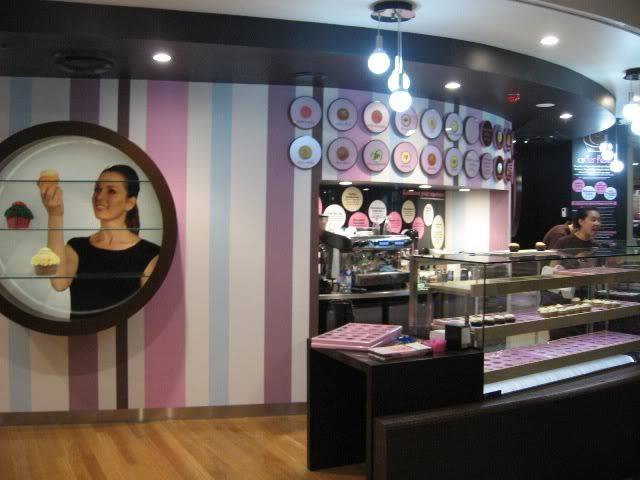 REALLY big cupcakes.



Love the cupcake menu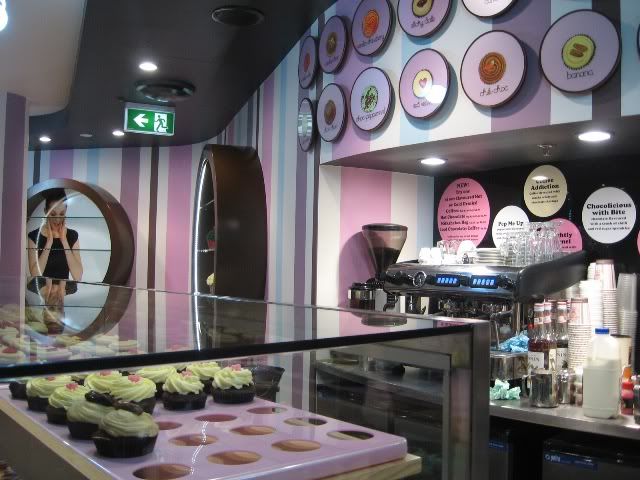 One of each, please!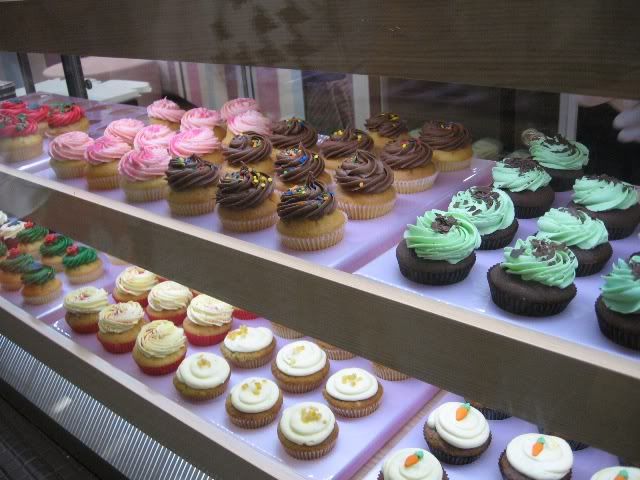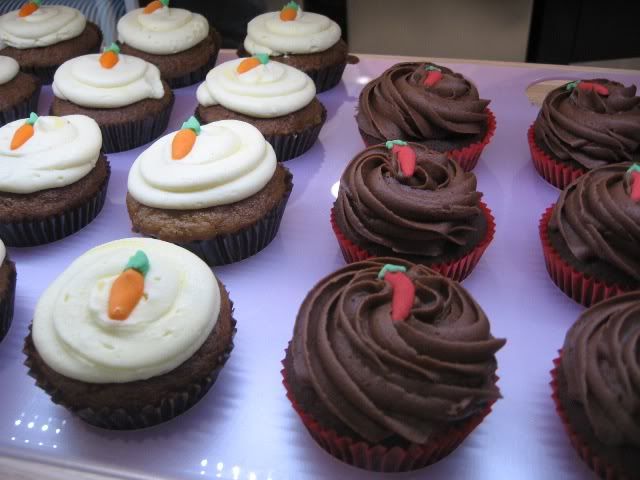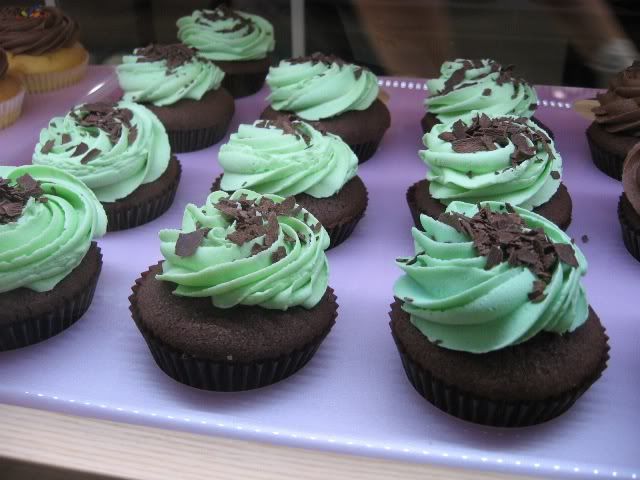 Our chosen ones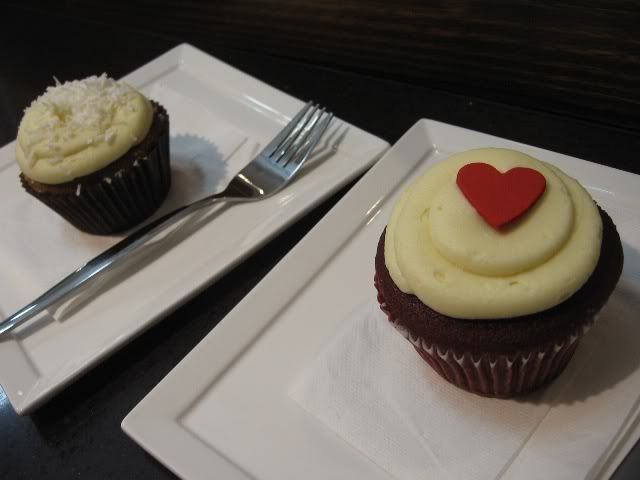 Red Velvet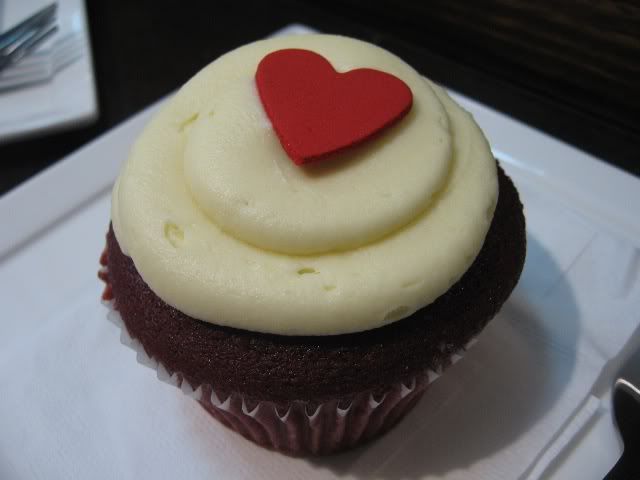 The Red Velvet cake part was a bit plain for my liking and a touch bitter, not in a good dark chocolate bitter way though. Not having had Red Velvet before though I'm not sure if that's how it's meant to taste, the guy
just said it had a light chocolate flavour. The frosting was lovely and sweet though maybe I should have spread it around more on the cake!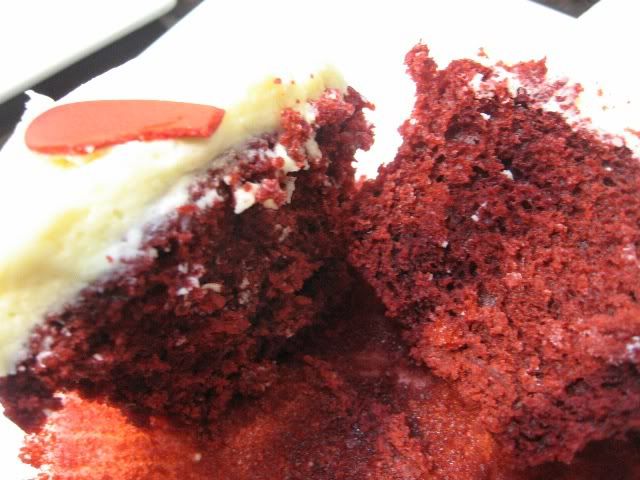 Hummingbird Cupcake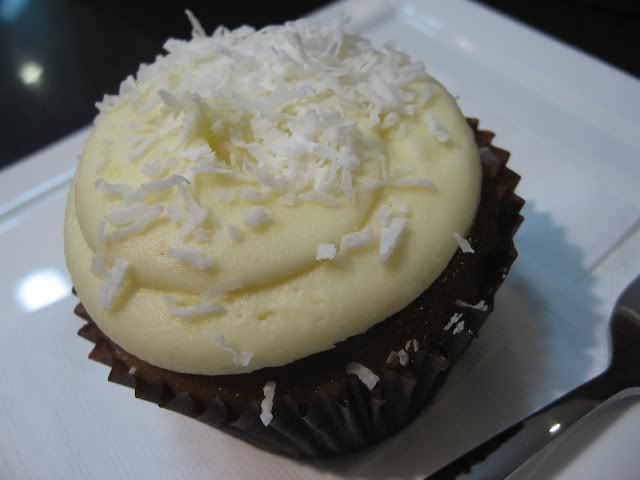 Lovely and moist with little bits of pineapple and banana
and cream cheese frosting with yummy coconut.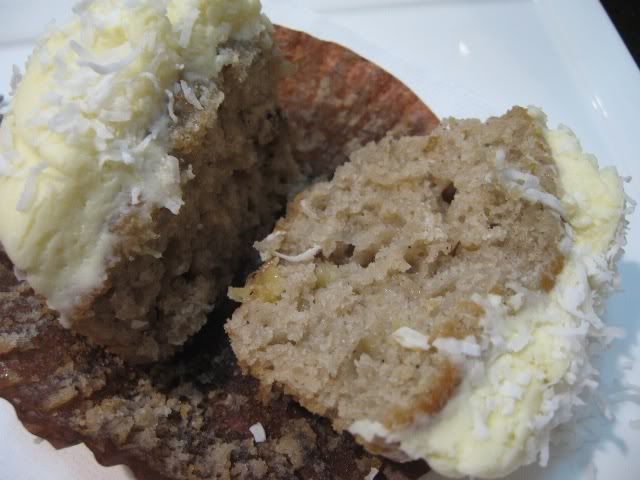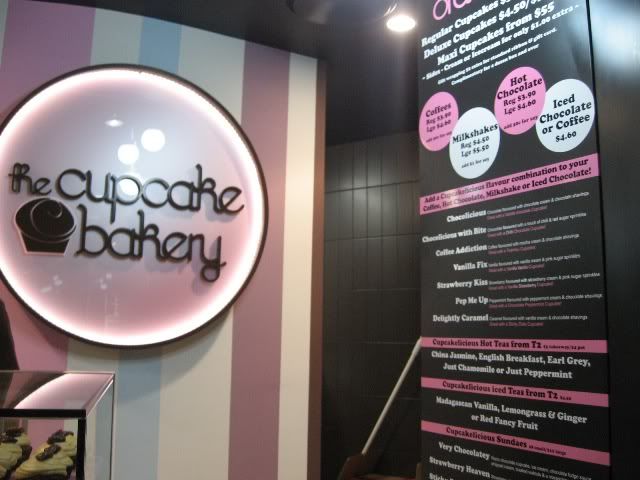 PS. M and I were Christmas shopping for his family today so naturally I took
him to the bakery for our break :P We shared the Lemon Meringue and Sticky Date.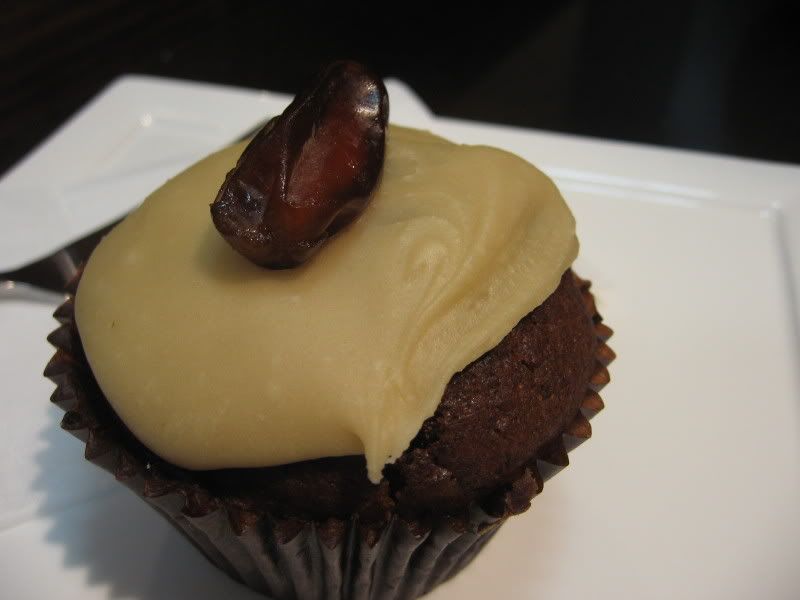 I was a bit sad about the Sticky Date...a touch dry. They should
really warm this one up before serving, would make such a difference!!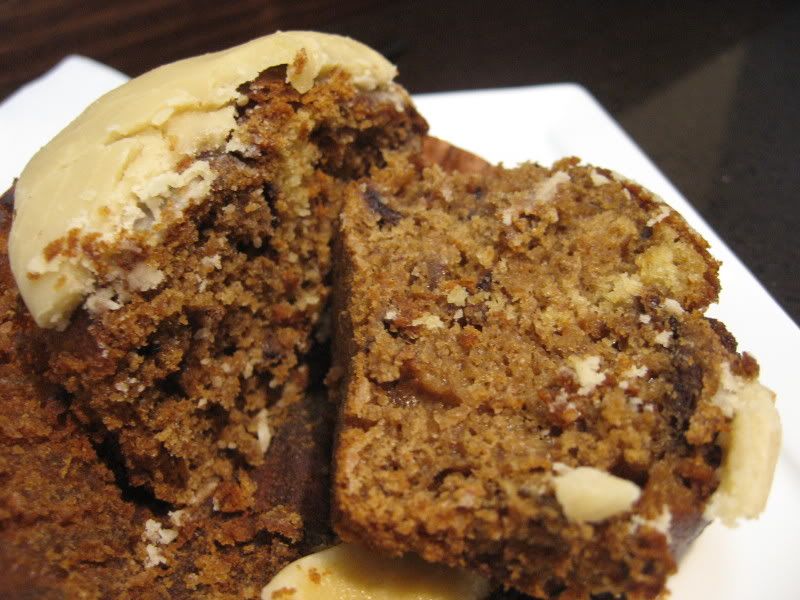 The Lemon Meringue on the other hand, was delightful!
When you cut it, lovely lemony sauce dribbles out. And the meringue
is light, crisp and sweet and super creamy. Would have this one again.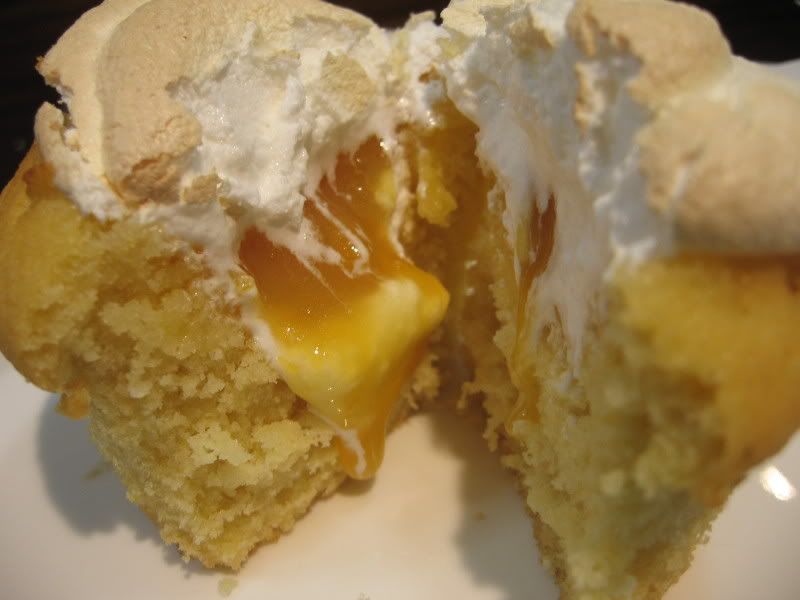 Current Mood:

chipper

Current Music:

Gorillaz ~ Demon Days