Last Friday night we went to
A La Facon de Shimizu
to celebrate
beverly
's birthday. It's Japanese French fusion which I hadn't tried before and was very keen to do so. There were so many things I wanted to eat from the menu…just about everything really! From
Eatability
, some of the star dishes looked to be the Tuna Tartare, Snapper carpaccio and Muscargot (mussels with an escargot butter sauce) for entrée, and the pork in curry sauce with kiwi fruit and slow-cooked beef cheek in red wine sauce for mains.
Overall, it was a great dining experience. They had charcoal filtered water on the table which was a neat touch and even neater, free corkage and cakeage! Very impressive. But most impressive were the reasonable prices. Entrees were around $14 - $17 each and the mains $18 - $25 from memory.
The service was friendly, albeit a little slow. We were chatting so much though it took me a while to notice! They were also quite accommodating because while we weren't rude customers, we were very... animated… and the last to leave; they were very patiently waiting for us to go and still smiling as we left.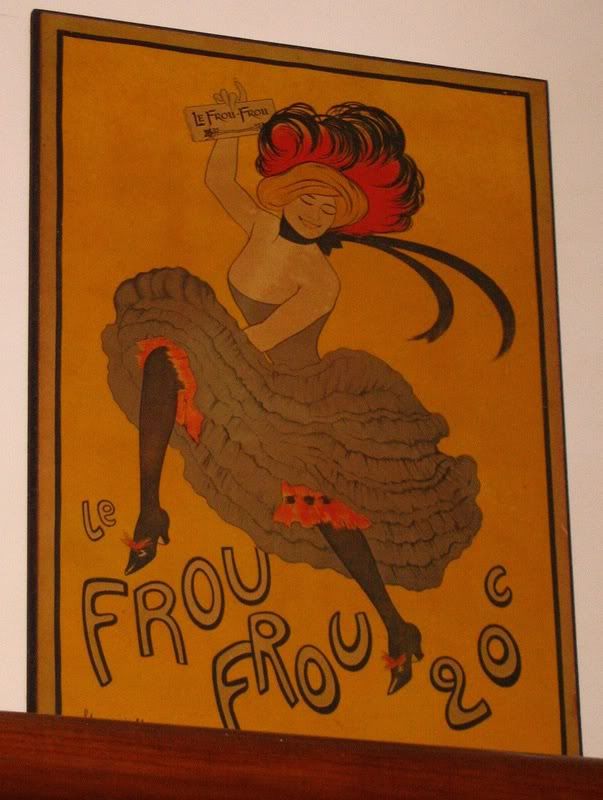 Fresh, warm bread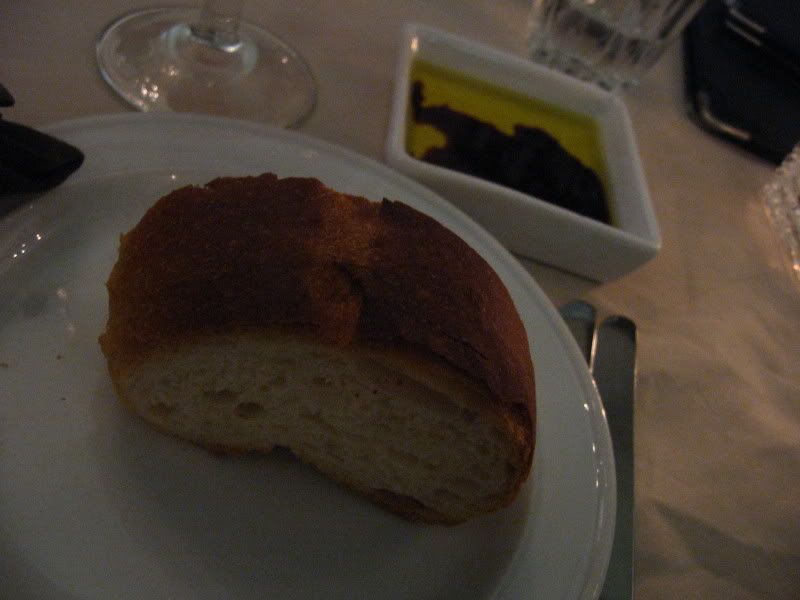 Tuna Tartare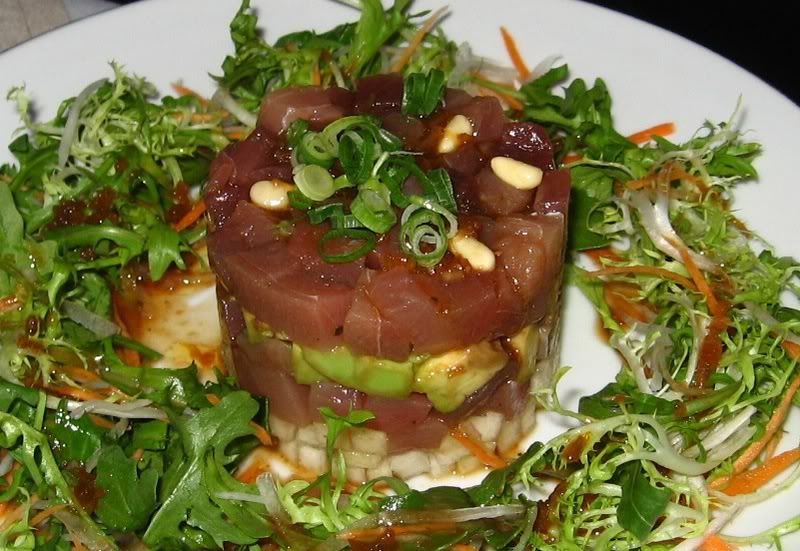 Snapper carpaccio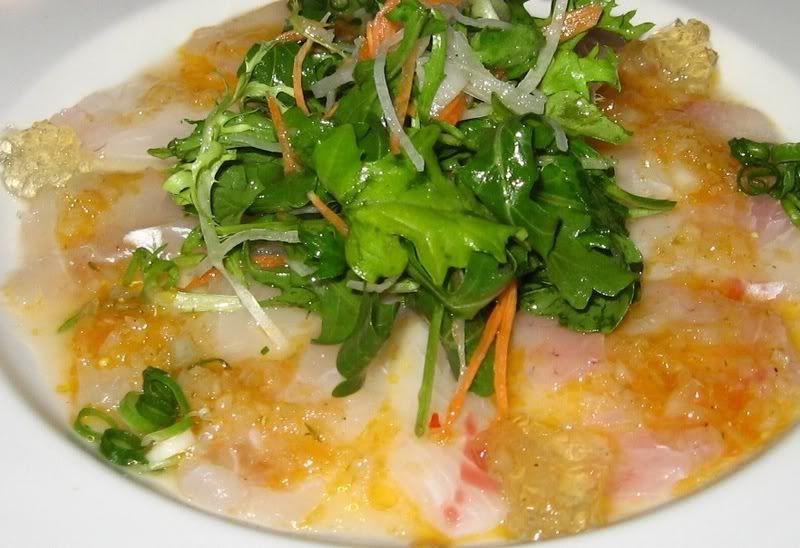 Tempura camembert which rollagirl9 and I shared. Would have preferred it a bit
hotter and I do prefer crumbed, but this was good for something different.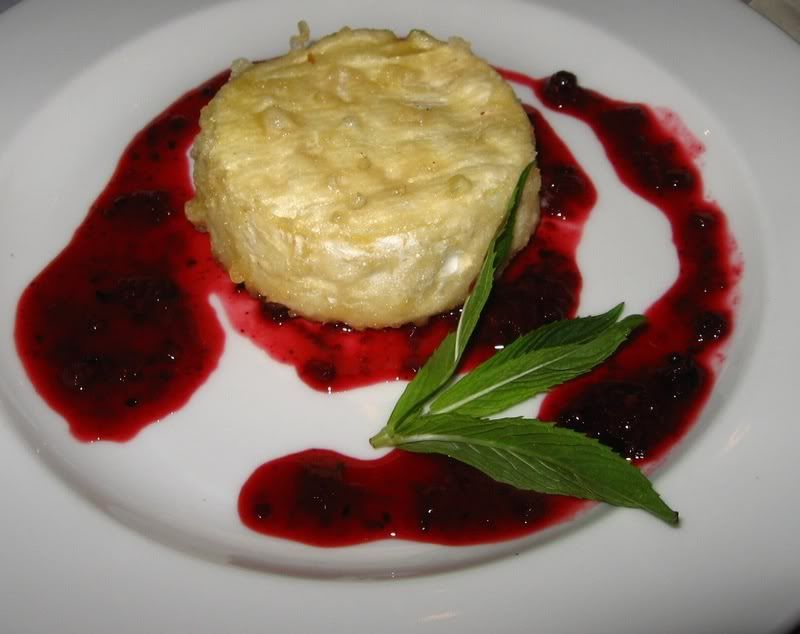 Don't deny it. I know you want me.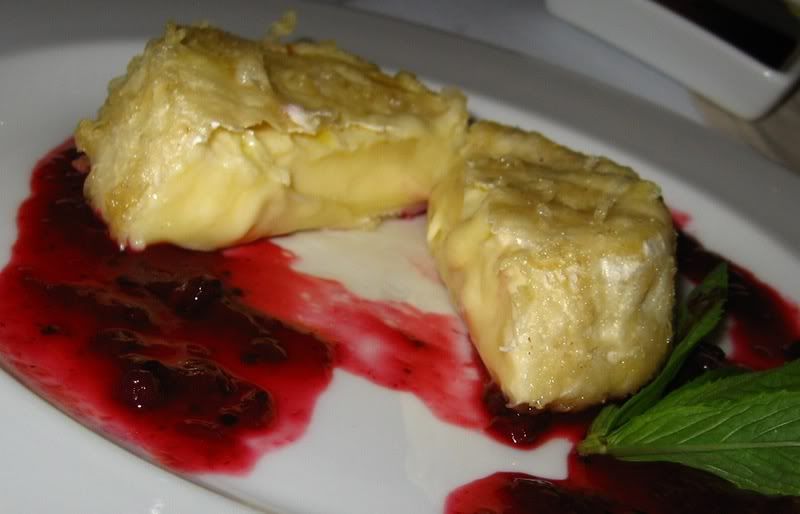 Chicken with gorgonzola sauce. SO GOOD! And an excellent serving.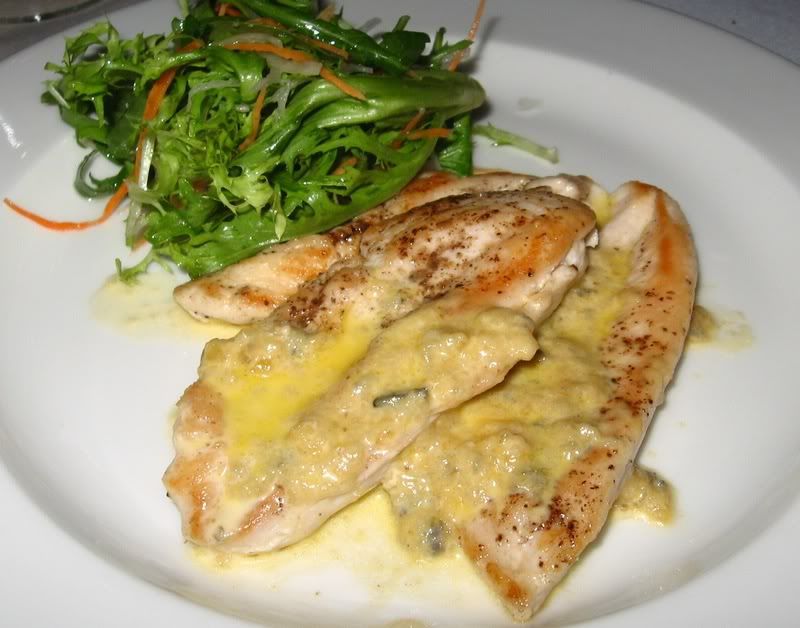 Let's have a look at this lovely model boat they had above the door while we wait for the mains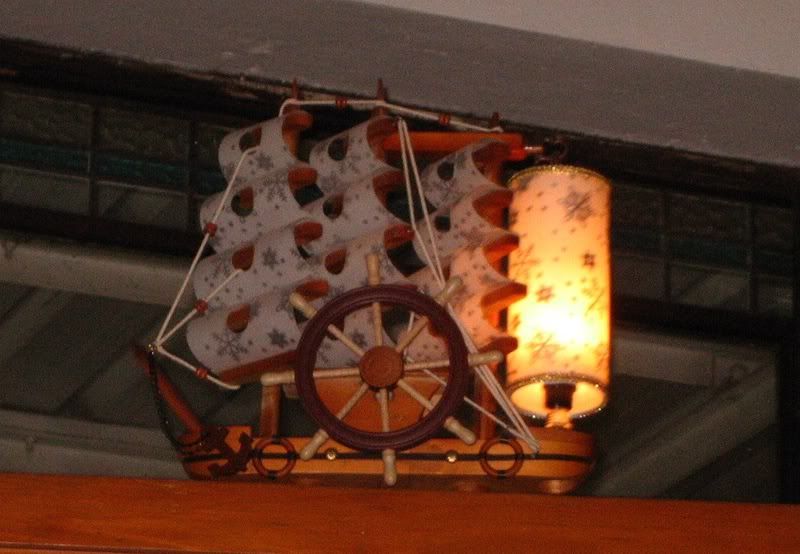 And so...
rollagirl9
's vegetarian main. They only had two vegetarian options and they were both entrees, so they whipped this main up for her. It was delicious! The sauce was tomato garlic with fresh basil and the veges cooked just right, the asparagus tender crisp and the other veges, I think zuchini and eggplant? softly tender.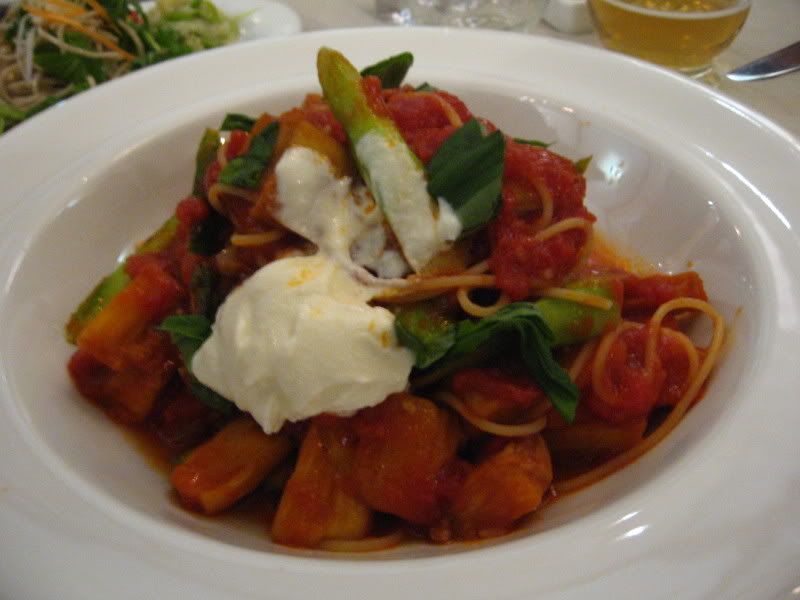 babyflite
's beef carpaccio. This was very tasty.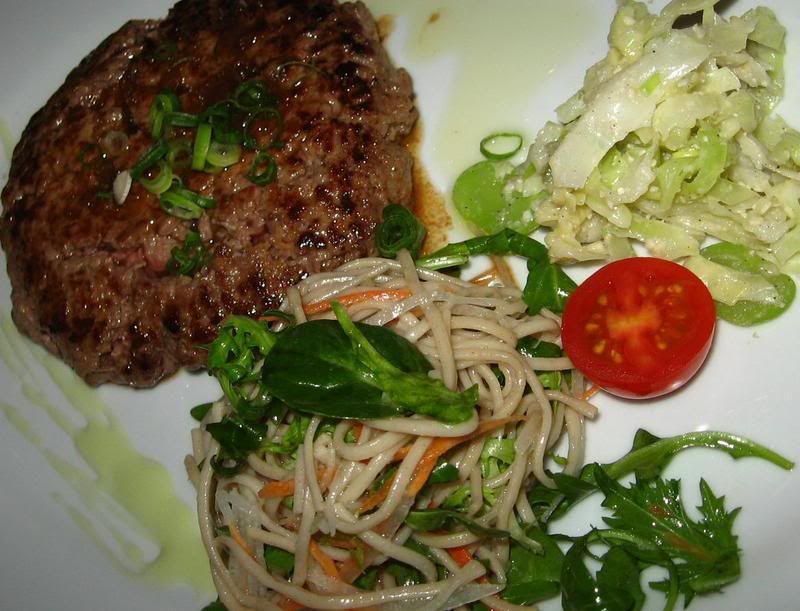 Beverly's Snapper and scallops with salsa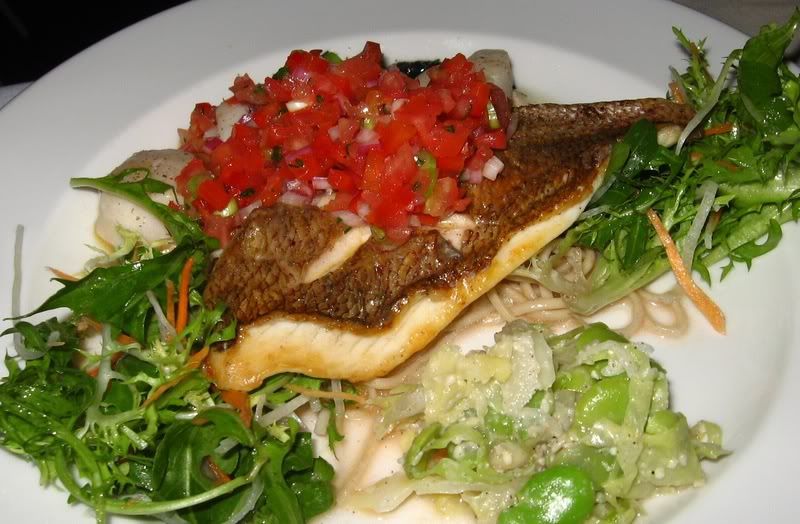 My duck confit with truffle oil and buckwheat noodle salad which accompanies the
main courses. It was lovely and delicately flavoured. My duck was
tender and sweet and while it wasn't really dry, some sauce would not have gone astray.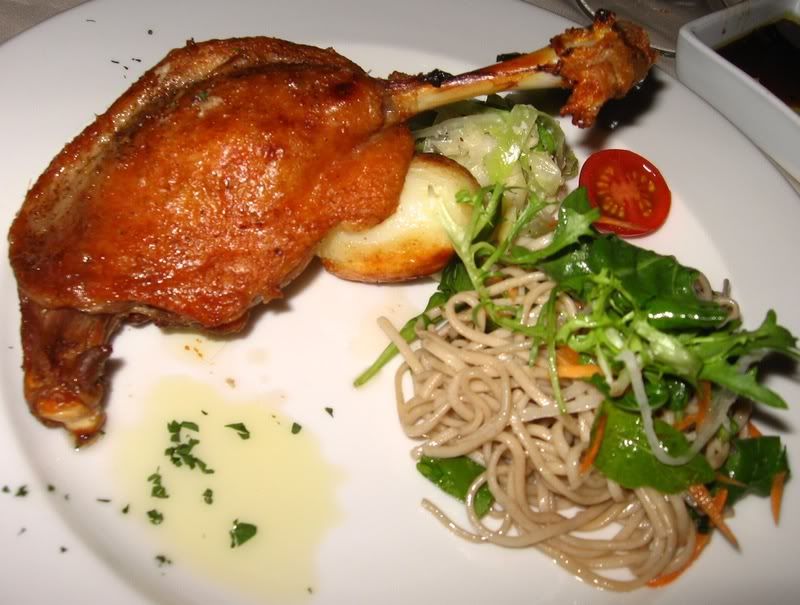 Matt's Beef stroganoff. I'm not sure what the Japanese addition was here, but it was good.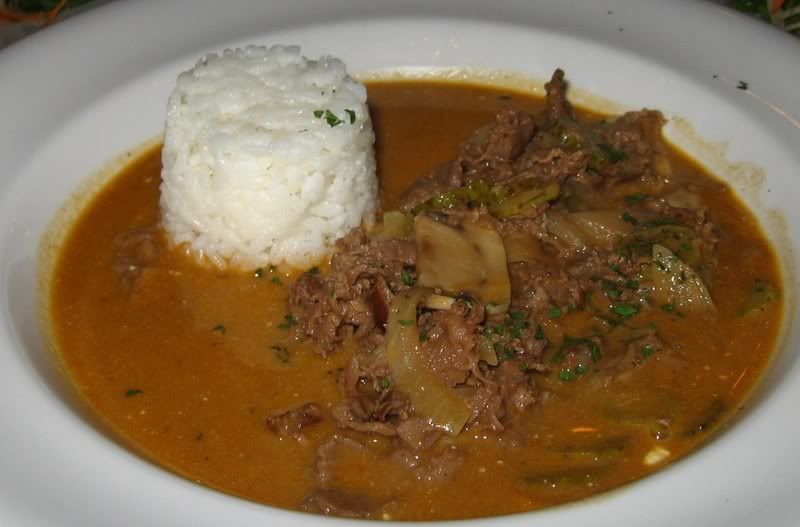 Chris' chicken salsa verde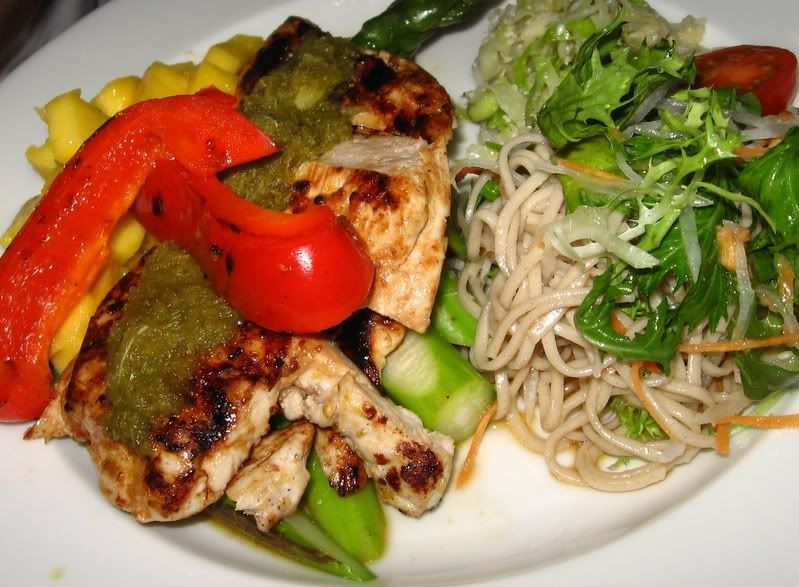 And to end, a horribly blurry picutre of the delicious
chocolate mud cake Chris got for Bev. The restaurant served
us bowls of creamy vanilla icecream for $3 each to go with.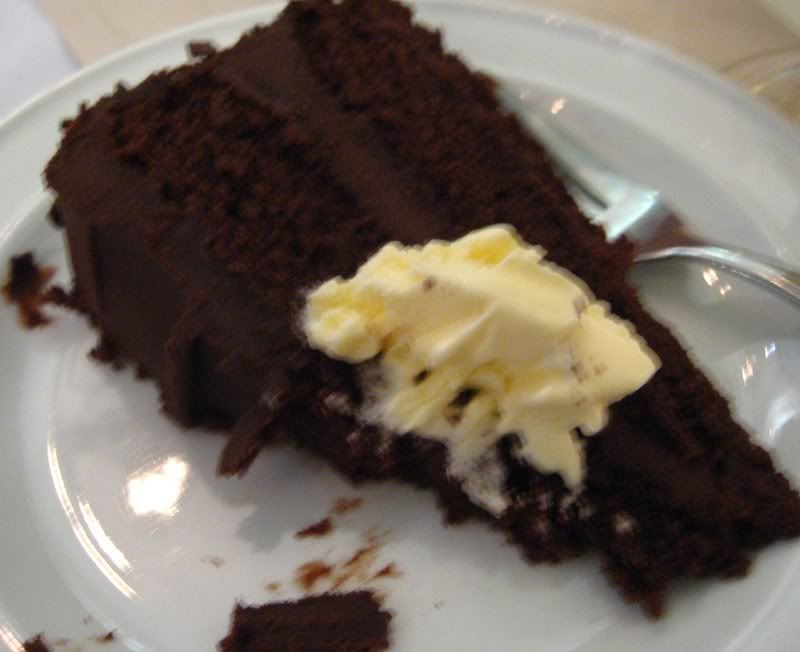 A La Facon de Shimizu
537 Willoughby Rd
Willoughby NSW 2068
Phone: 61 2 9958 8785
Current Mood:

GRRR at LJ's editing function